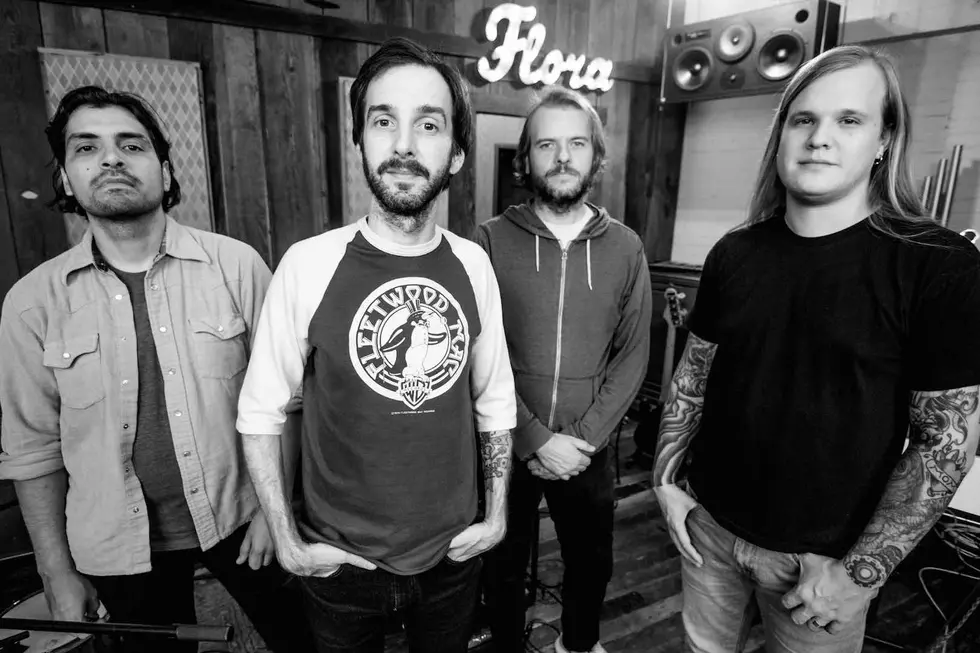 The Sword Cancel Tour, Go on Hiatus
Dean Dickinson
Earlier this year, everything seemed to be going well for Austin, Texas doom band The Sword. In March, they released their sixth album Used Furniture, which was well received. Then they hit the road to promote the record.
But somewhere between the start of the tour and now, something seems to have gone awry. The band has just announced on Facebook that they're canceling their Australian tour and taking a break.
"After 15 years of nonstop recording and touring, The Sword will take a hiatus following their U.S. shows at the beginning of October," they posted. "The Australian tour scheduled for the end of October has been canceled. The band apologizes to their Australian fans, but feel it is time for a breather."
The Sword formed in 2003 and released their full-length debut Age of Winters in 2006. Since then, they have released a new album every two to three years. After rising to mainstream popularity, they were handpicked by Metallica to open their Death Magnetic tour, which started in 2008. The Sword also toured with Lamb of God and Clutch before becoming a headline act over the last few years. They have had the same lineup since 2011.
In addition to being a member of The Sword, guitarist Kyle Shutt put together a Pink Floyd tribute band, The Doom Side of the Moon, which recorded a heavier version of the classic Floyd album The Dark Side of the Moon.
It's unclear what prompted the band to go on hiatus. Before that happens, there are five opportunities left to catch them:
Sept. 28 – Little Rock, Ark. @ The Rev Room
Sept. 29 – St. Louis, Mo. @ the Ready Room
Sept. 30 – Louisville, Ky. @ Louder than Life
Oct. 01 – Columbia, Mo. @ Rose Music Hall
Oct. 02 – Fayetteville, Ark. @ George's Majestic Lounge
Top 25 Doom Metal Albums of All Time