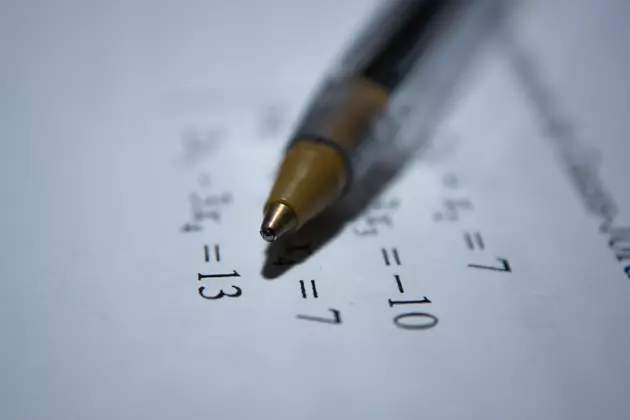 What Happens If My Kid Fails The STAAR Assessment?
Photo by Antoine Dautry on Unsplash
I've noticed several parents on Facebook are stressing about the possibility that their child won't pass the STAAR Assessment, Texas's standardized testing program for reading, writing, science, mathematics, and social studies. Some kids really struggle with anxiety and nervousness over the test and the material. Parents are struggling too. If you've been concerned about your child's ability to pass the exam, you are not alone.
On the off chance they do not pass the test, here's what happens next, according to Testprep-online.com, and my own personal experience with the STAAR Assessment.
If your child fails the STAAR Assessment, the school will provide some extra help to get them caught up with their classmates. Then, they will be allowed to take the test again. If they fail the second test, the Grade Placement Committee will do their best to give even more tailored instruction to assist your child in passing the exam. They will then be permitted to take the test for a third time. If they don't pass on the third attempt, it is possible that they will not be promoted to the next grade.
As someone who struggled through the mathematics portion of the STAAR Assessment in high school, I absolutely feel for these kids. I was one of the students that had to take the STAAR Assessment three times.
My parents were angry with me and never seemed to understand why I couldn't just pass with flying colors like my friends. It was really hard on my self-esteem. I narrowly passed the third test but still ended up repeating my final mathematics class in summer school. Not fun.
It was embarrassing, but I finally made it through. Looking back on it now, it doesn't seem like that big of a deal, but at the time, it was all I could think about. I went on to college and ended up failing my first remedial math course three times, as well. All of my other grades were great, but it really took the right professor and the right frame of mind for me to finally get through math in college.
Clearly, math just isn't my thing, in a BIG way. You might have a student like me. Don't give up on them.
If your child doesn't do well, it is not the end of the world. We all learn differently and some of us need a little extra help with certain subjects. It's nothing to be ashamed of, and I promise they will get through it with the support of loving parents and teachers.
For more information on the STAAR Assessment, click here. Good luck to you and your student as you maneuver through the world of standardized testing. You can do it!
Things To Remember Before You Pick Bluebonnets
It's not illegal, but you could still get in trouble...
Would You Spend The Night In This Unique Texas Treehouse Loft?
This Seriously Has To Be The Most Incredible Airbnb In All Of Texas
You're in for a wild ride at the Bloomhouse.