Hear Three Days Grace With New Singer Matt Walst [AUDIO]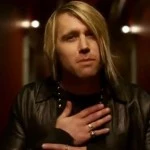 It's a shocker. Singer Adam Gontier has left Three Days Grace effective immediately. The bands website says he left due to a health issue. Part of this announcement was that Matt Walsh of My Darkest Days will be stepping in as lead singer for the bands tour with Shinedown (he's also the brother of the bass player in Three Days Grace/are you confused yet?).
Well apparently the decision to have Matt Walsh take over lead vocals in Three Days Grace has been going on behind the scenes as the band has made available some of their songs with him on them. We have three Soundcloud files you can check out featuring Matt on the mic. It's obvious Matt can handle the job, but is that enough?
Check out the songs now: