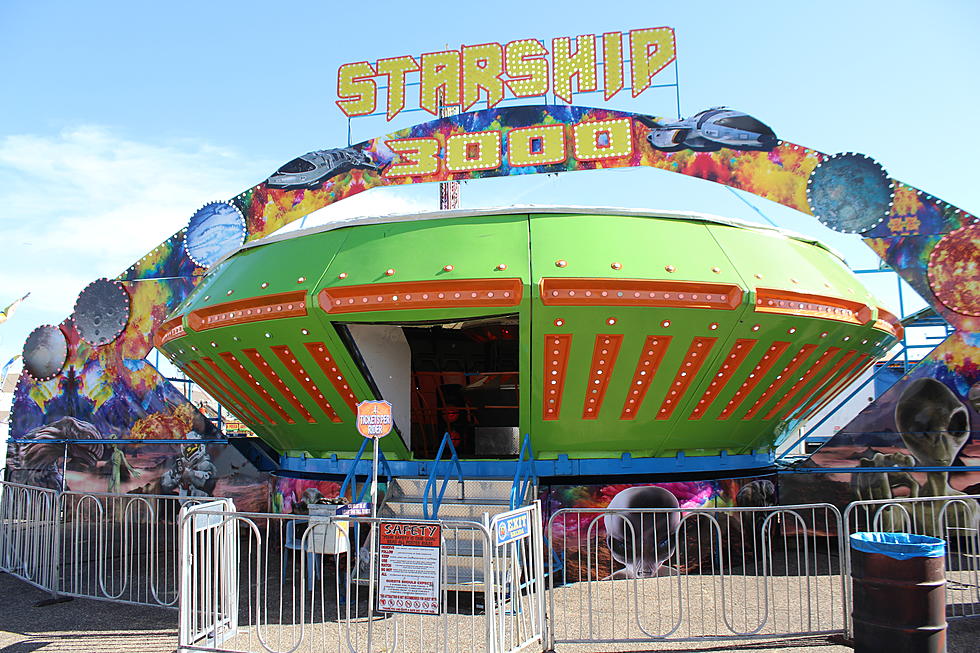 Here's a Look at All the Great Rides at This Year's South Plains Fair
Justin Massoud, Townsquare Media Lubbock
We were lucky enough to get to go hang out at the opening night of the 2021 South Plains Fair and it was awesome.
This year, the South Plains Fair is back to using its usual ride provider, Reithoffer Shows, which has been around since 1896. Last year due to the pandemic, the fair had to switch to a different ride provider: Carnival Americana.
If you're from Lubbock, then you don't need me to tell you how much fun our fair is. Food, rides, exhibits, food. Did I say food?
We had to check out all of the yummy fair food as soon as we got there, so that made for an interesting night of riding rides at Buck-a-Ride night. Luckily, nobody tossed their cookies, but there were a few occasions I believed I might. I made it!
If you get a chance, check out the South Plains Fair this year and make sure you grab yourself a corn dog, some fried cheese, a turkey leg, and, umm...anything else your little heart desires, because this shindig only goes down once a year. Why not splurge?
Happy riding! And maybe hold off on the snacks until you are finished with the fun...or you could always just live as dangerously as we did. Either way, have a great time.
Here's a list of the rides you will find at the South Plains Fair this year:
Ride Lineup for the 2021 South Plains Fair