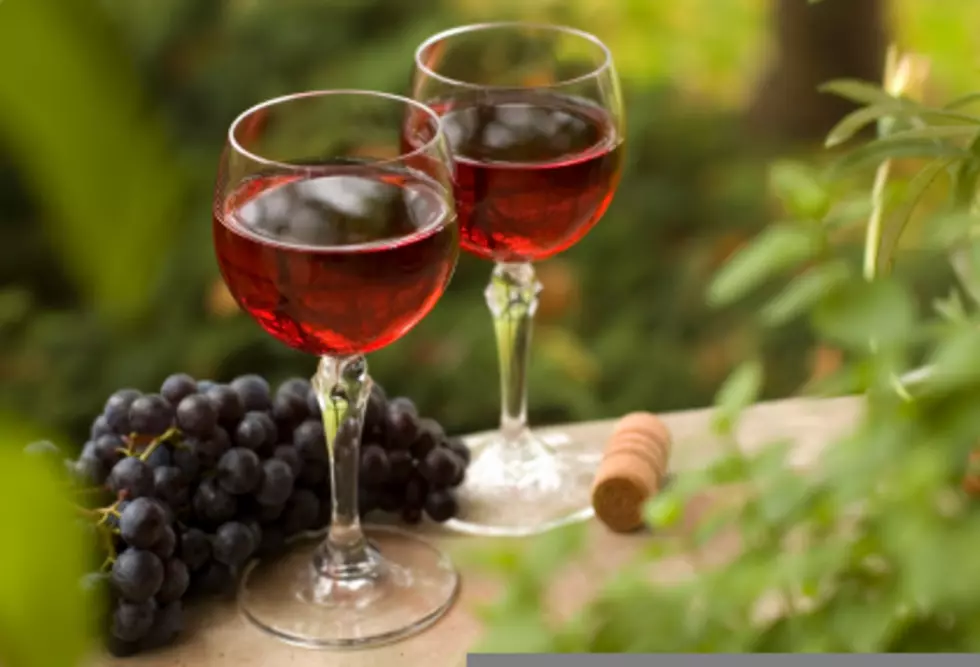 Check Out This List of the Top 5 Texas Wines for Spring
Thinkstock
I'm always interested in learning more about wine, especially Texas wine. I'm proud of our state!
So I found myself making some serious mental notes (palate watering) as I read this article on Texas Monthly. Here they presented the top 30 red and white Texas wines for this spring.
Below are the top five Texas wines for spring (according to Texas Monthly), with their (very reasonable) prices included.
And check out the full list of the top 30 Texas wines for spring on Texas Monthly's website so you can see where Llano Estacado Winery landed. I feel like such a wine connoisseur now!
1

2016 Duchman Family Winery Vermentino

Cost: $18

With a tart and juicy citrus flavor, this white wine bursts with yellow flowers and a hint of tropical fruits

2

2016 Duchman Family Winery Trebbiano

Cost: $15

This wine mixes the tropical flavors of passion fruit and kiwi and compliments well with a light seafood dish.

3

2017 Fall Creek Vineyards Vintner's Selection Sauvignon Blanc

Cost: $22

This crisp and bright Sauvignon Blanc offers hints of lime leaf, white daisies, and peach blossom within its juicy, citrus dominated flavors.

4

2016 Grape Creek Winery Cuvée Blanc

Cost: $24

This refreshing and light white wine mixes stone fruit and wet limestone aromas, while offering a tart green apple and soft flower taste.

5

2017 Haak Vineyards & Winery Blanc du Bois Dry

Cost: $19

If you prefer a drier wine, this one is for you, with tropical hints and lemony pulp.