Renee Raven Is Chomping at the Bit for Black Friday at Ralph's Records
Justin Massoud, 94.5 FMX
Ralph's Records in Lubbock is going full-on Transformers mode, smashing together two awesome things -- Record Store Day and Black Friday -- into one awesomer thing: Black Friday Record Store Day.
That means deals on vinyl, CDs, video games and more.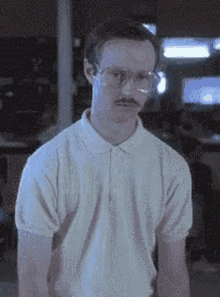 If you know me, you know I'm a vinyl connoisseur of the highest degree. So when Ralph's Records says "we're doing another Record Store Day event," I'm there. The fact they're mixing it together with Black Friday just means I can hook myself up with some hot wax and take care of my hubbie's musical needs, all at Lubbock's ultimate record store.
Ralph's Records is keeping the offerings of the latest phase of Record Store Day secret, so I'm going to swing by on Friday, November 27th with an open mind. I know I'll also be taking advantage of their special Black Friday sales: $2 off all new vinyl and CDs, $2 off all Blu-Ray and DVD movies that are $4 or more, and half off all used CDs.
One of the coolest things ever, mystery boxes, are also making a return, but only for Black Friday. For the uninitiated, these are random boxes Ralph's employees stuff to the brim with vinyl, CDs and other rad stuff. It's for Christmas, so I wouldn't expect anything less.
Oh, and before I forget: Ralph's Records is also doing secret sales inside the store every hour on Black Friday to save us music lovers loads of cash this holiday season. They'll post these during the day on their Facebook page, so give 'em a like.
I'll see you at Ralph's Records on Black Friday.