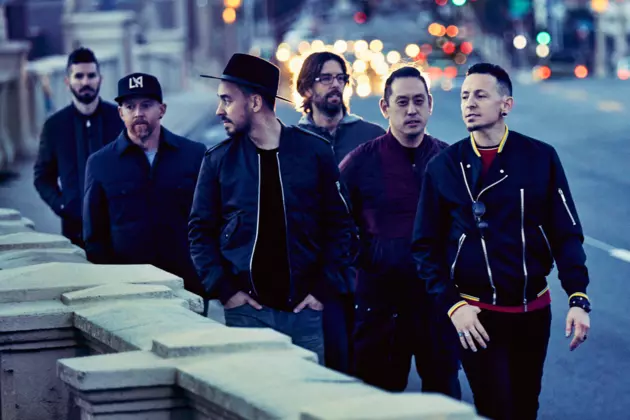 'Carpool Karaoke' Episode Featuring Linkin Park to Air Next Week
Photo by James Minchin
The episode of Carpool Karaoke featuring Linkin Park is set to air one week (Oct. 12) from today (Oct. 5) according to a Facebook post on the band's official page. Originally filmed July 14, the segment was shelved indefinitely following the tragic passing of frontman Chester Bennington less than one week later.
James Corden, the host who originated the Carpool Karaoke concept on his late night talk show, told the Associated Press back in August that he would acquiesce to the wishes of Bennington's family and bandmates in regards to if and when it would air.
"We will approach it in whichever manner his family or the people that were involved in that episode, however they would like it to be handled," Corden said. "We will navigate it as delicately as possible and just adhere to whatever wishes they would want because I don't think there's any other way we could deal with it really. It's completely up to them and that's a conversation we haven't even thought about having right now … it's a tragedy."
The episode was filmed for the Apple Music spinoff series, and features the band heading out on a ride with comic actor Ken Jeong (The Hangover, Knocked Up, TV's Dr. Ken), who referred to himself as "Lin-Ken Park" when initially promoting their pairing on social media. The group teased the segment on Twitter on posts which can be seen below.
The Apple Music 'Carpool Karaoke' spinoff series debuted in early August with Corden sharing a ride with Will Smith. The Linkin Park episode was originally slated to screen later in the season. Included in the 20-episode season are acts like Metallica, Alicia Keys, Miley Cyrus, John Legend and more enjoying the sing-along rides.
Rockers We've Lost in 2017
10 Unforgettable Chester Bennington Moments
Get Tickets to the 2017 Loudwire Music Awards