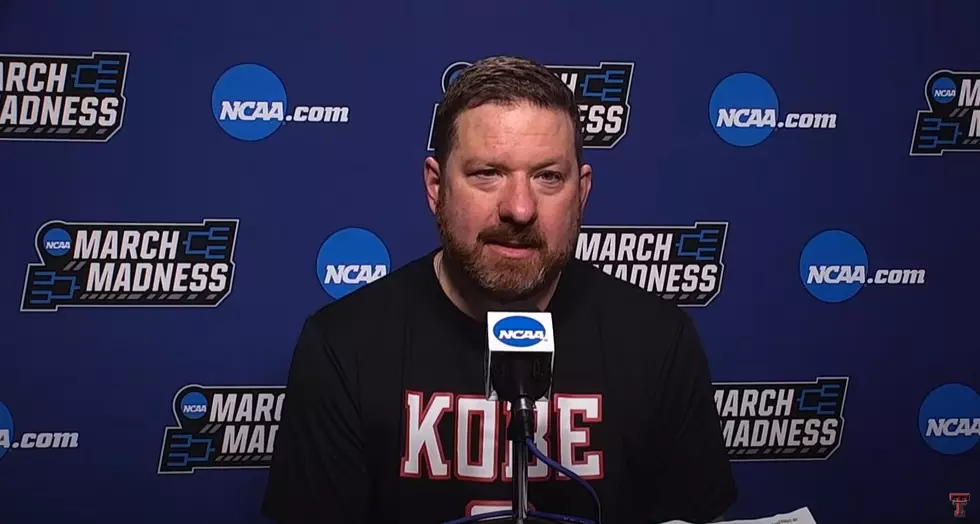 Does Joe Lunardi Have Beef With Chris Beard and Lubbock?
Texas Tech Athletics via YouTube
Chris Beard's press conferences are always great. If you watch them, you'll always find a great nugget about him or a great restaurant or a song you haven't thought about in years. He's also got a great relationship with the media, and it's great to see him ribbing the guys like their old friends when coaches like Mike Krzyzewski or Jim Boeheim are hammering interns because they are mad they lost a game.
In the postgame press conference after the Red Raiders' first 2021 NCAA tournament win, Coach Beard commented on the high-def cameras that were picking up his gray hair, the sheer respect he's got for Arkansas and said he knew it wasn't Joe's wife after the moderator called out Patricia as the next media question because Joe had been on mute all season and today was nothing new.
Before all that, though, Beard thanked ESPN Bracketology "expert" Joe Lunardi for not picking them to beat Utah State. Here's the clip:
"Mr. Lunardi, I just want to thank him again. He never picks us and our guys kind of feed on that," Beard opened/ "I tell the guys to stay off of social media, but it's almost impossible this time of year. A couple of guys brought it to our attention that he once again didn't pick us."
Beard could have stopped there, but then he doubled down, saying maybe Lunardi has a beef with the City of Lubbock and not just his basketball team. "I'm not sure if he got a speeding ticket in Lubbock back in the day or something but last time we were in this tournament we did pretty well and we intend to make a run this year too," Beard said.
I love Chris Beard.
In case you missed it, Coach Beard also said he'd get a neck tattoo if the Red Raiders make it to the Final Four. Here are some ideas for the ink:
Chris Beard Neck Tattoo Ideas
Texas Tech beats Utah State in Round one of NCAA Tournament.
A Brief History of Texas Tech Men's Basketball in the NCAA Tournament