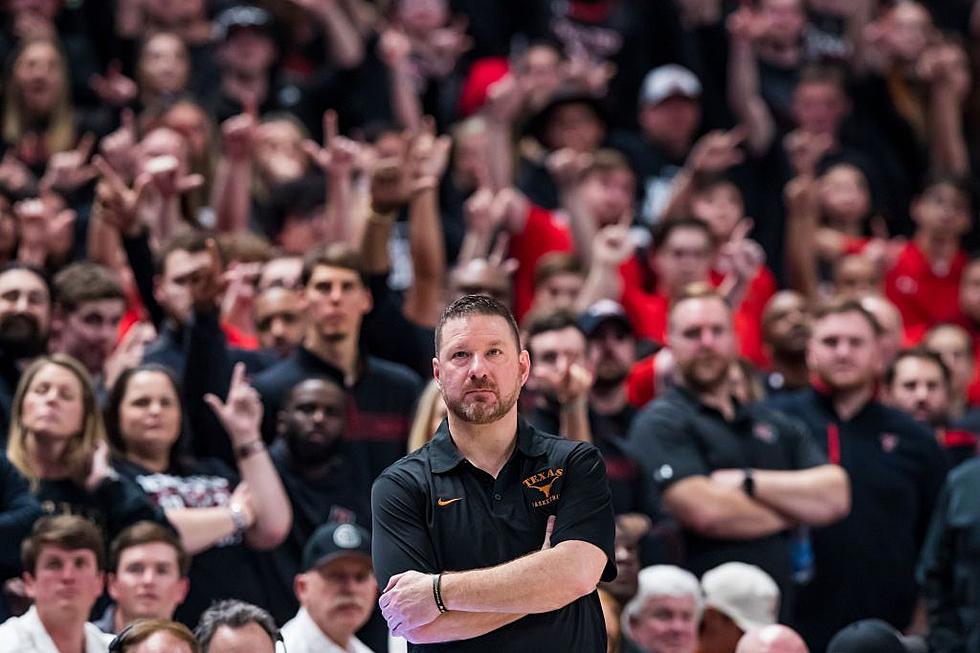 My Final Word on Chris Beard: Man of the Year Finalist
John E. Moore III, Getty Images
Look, at this point, I'm completely burnt out on writing snarky stories about Chris Beard.
I really am.
I don't want to keep making the same jokes, but sometimes it's just impossible to avoid.
Like today when I saw this:
Chris Beard: Man of the Year.
An entire fanbase has called the man a snake for nearly a full 365 days after he hid under the cover of darkness until his buyout dropped by $1 million to save the richest university in the world some money.
Then, he had multiple players leave his new team midseason after it was rumored his entire team wanted to quit on him last offseason in Lubbock.
But sure, the "man of the year."
I'll stick with Mark Adams being up for the Naismith Coach of the Year and being in a matchup with Duke in the Sweet 16.
Speaking of Naismith Coach of the Year finalist Mark Adams, you can vote on him now to win the award over his fellow finalists, Tommy Lloyd (Arizona), Ed Cooley (Providence) and Greg Gard (Wisconsin). The fan vote doesn't count for a large portion, but it certainly wouldn't hurt to have the ballots flooded with love for Adams.
I also vow that this will be my final Chris Beard-centric post ever. That snake has been slain. Texas Tech and Mark Adams did that on the court this season better than I ever could in an article.
My focus from here on out will be solely on Marky Mark and his Funky Bunch. Win or lose in the Sweet 16, Adams and the Red Raiders deserve all the time and energy rather than splitting time between loving Texas Tech and hating another program.
The hate was fun while it lasted, but I'll admit it was moderately uncomfortable for me. I still respect Chris Beard a great deal. I know, burn me at the stake, but he's a great program builder and while I don't believe he's the perfect fit at Texas, I do think there will be seasons in the future where his guys are playing and our beloved Red Raiders are not.
That's basketball.
Also, I don't know Chris Beard personally, but I do know that when he was in Lubbock he was regarded as a family man who worked hard and was genuine. He burned a lot of those bridges in how he left Lubbock, but who am I to say he's not a great man because he left my favorite team?
I understand and admire "sports hate." I really do. But at some point, the burying of a hatchet is necessary to move on. Or some other idiom that makes sense here.
Consider this piece my proverbial hatchet in the dirt.
There's where the secret is, right?
Texas Tech Basketball beats Notre Dame to go the Sweet 16
Texas Tech Basketball Flexed Their Muscle against Montana State
The Red Raiders move on to Round Two of the NCAA tournament.