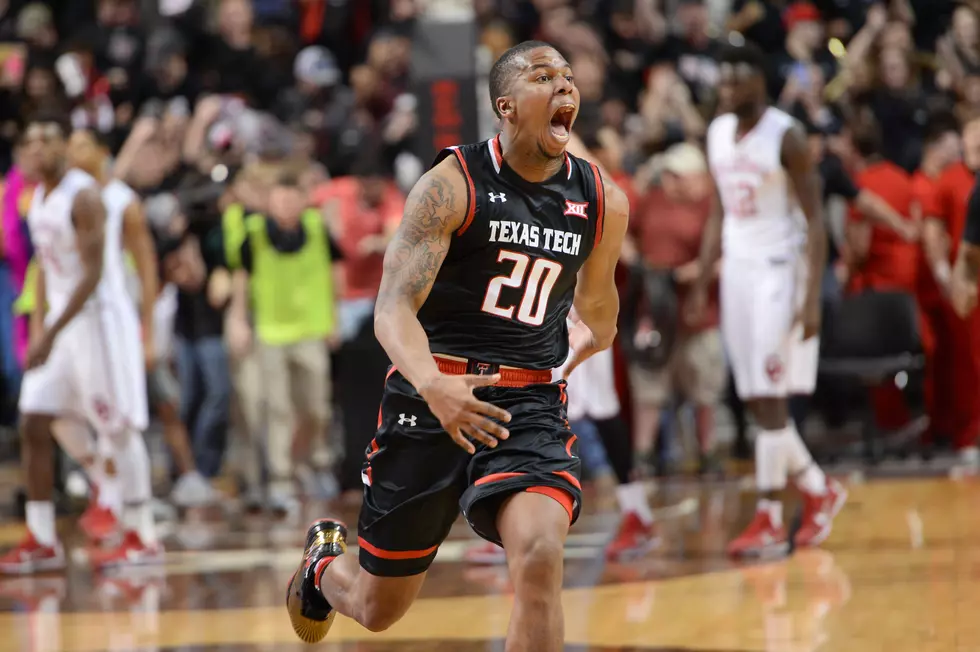 A Former Red Raider Is Tired of Playing Basketball Without Nets
John Weast, Getty Images
Over the weekend, former Red Raider Toddrick Gotcher was fed up with the basketball goals in Lubbock parks that didn't have nets.
If you don't remember Gotcher, he played at Texas Tech during the Billy Gillispie, Chris Walker and Tubby Smith ERA's of Texas Tech basketball. Gotcher improved consistently during his time at Texas Tech before finally leading Texas Tech to the NCAA tournament in his senior year.
You can argue that Gotcher is one of the most important names in the Red Raiders turnaround under Smith and ascension under Beard, even though he left before Chris Beard took over.
But back to the basketball nets. Gotcher tweeted in frustration about Lubbock's lack of quality basketball hoops over the weekend. In the tweet, he jokingly said he was about to go put a net on every hoop in Lubbock that didn't have a net.
At least I thought he was joking. Turns out, he was being serious.
After asking for help on what hoops in Lubbock needed nets, Gotcher got to work.
Wester Elementary has a new net for the kids.
Brown Elementary got two new nets!
Gotcher's actions got a lot of attention around Lubbock. There were numerous requests for nets around town, and even more people trying to donate nets and money to Gotcher to support his efforts.
Jeremy McFerrin, the head coach at Monterey High School, invited Gotcher to speak with the team and to donate some nets to the cause.
Chris Beard's 8 Biggest Wins in the United Supermarkets Arena 
The 8 Best Wins in the United Spirit Arena During the Chris Beard Era