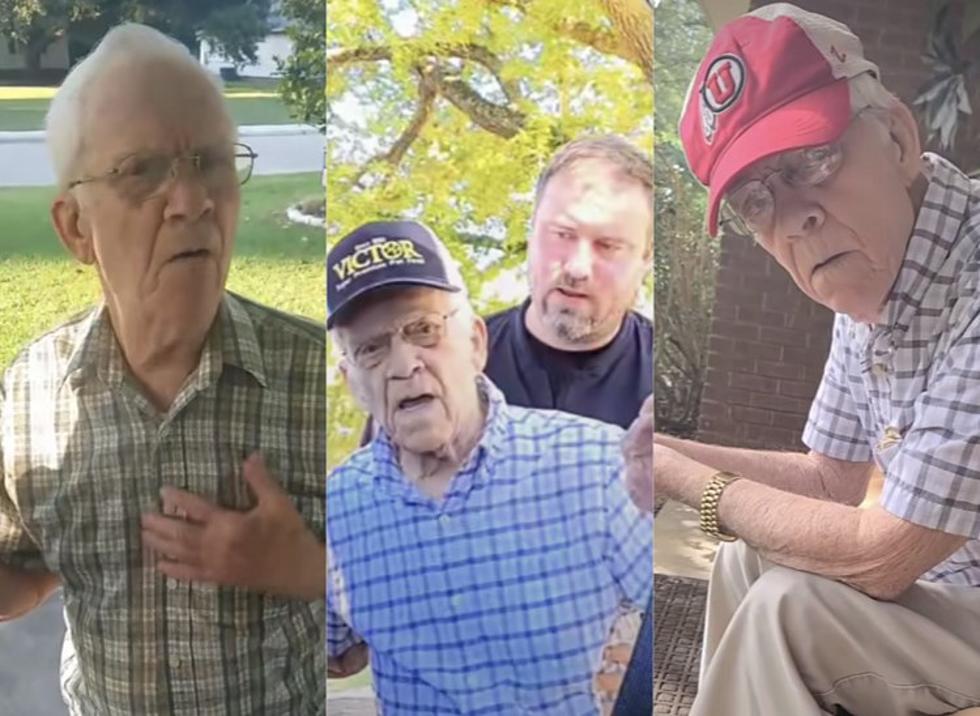 Hilarious Texas Grandfather Blesses TikTok's For You Page
@popwatchtexas via TikTok
TikToker Jason Roy has been blessing TikTok with hilarious videos of his Pop, Joe Mack.
Roy has been posting TikToks of Pop since February of 2020 and has grown to a following of 1.1 million people and almost 8 million total likes on his account.
The videos consist of the sassy banter between Roy and Pop as they spend time together. Most of the time, Roy is driving Pop around, or hanging out on the porch together. During those times, Pop is either talking bout football, big booties, or making a snarky remark about something.
My favorite video that Roy tends to post are the ones where he is helping Pop get into the Truck. It usually consists of Roy helping hoist Pop up and giving him a couple of pats on the rear. Of course, Pop doesn't care for the pats on the bum and tells Roy to knock it off (with some choice words).
Warning: NSFW Language
My other favorite interaction between these two has to be when Roy tells Pop he is tired. Apparently, Pop doesn't think Roy has any reason to be tired, and he isn't afraid to speak his mind.
Warning: NSFW Language
I think these types of relationships are hilarious, and I love seeing them pop up on my for you page. You can tell that the love is there, but it is just expressed a bit differently. Whenever Pop is sassy to Roy, he just plays along and jokes right back, typically getting one sort of smile or laugh out of Pop eventually.
Warning: NSFW Language
If you have a good connection with your grandparents or your grandchildren then be sure to cherish it. Unfortunately life is fragile, and you can never be certain how much time you have left with them.
The Most Popular Baby Names in Texas From the Year You Were Born
What House $500,000 Gets You in Lubbock vs. Dallas, Texas
One of the biggest draws to living in a smaller city rather than a large one is what kind of house you can get for the same price. Here's a comparison of two homes -- one in Lubbock and ther other in Dallas -- that both cost around $500,000 and have four bedrooms and three bathrooms.
Take a look at the Dallas home, followed by the one in Lubbock, below:
Emily Claire's First Time Going to Buc-ee's
I drove to Dallas for a concert, and on my way back I decided to stop by Buc-ee's and see what all the hype was about. I am so glad I went, and I wanted to share my experience with all of you.