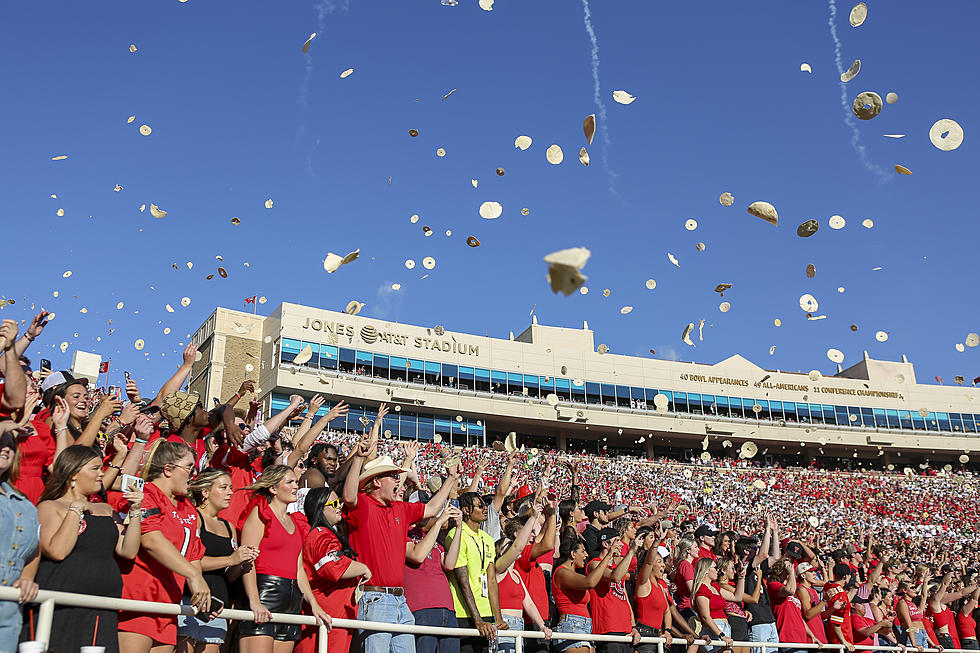 Tech Football Scores First 5-Star Prospect Micah Hudson
Paul Roberts
The future looks really bright for Red Raider Football!  In huge turn of events, Tech beat out Texas and Texas A&M to score Five-Star Recruit Micah Hudson.
Why is Micah Hudson such a big get?!
Well The Athletic broke down some of the key factors...
Hudson is the No. 2 prospect in Texas and the No. 2 receiver in the country. His father, Desmond Royal, played defensive line for Texas Tech from 1985 to 1988.
When Hudson officially signs with the Red Raiders, he will be the first five-star prospect and highest-ranked recruit Texas Tech has landed in the modern recruiting era.
Hudson also had offers from Alabama, Georgia, Ohio State, LSU, Michigan, Norte Dame, Texas and Texas A&M, among others. Texas Tech emerged as the top contender to land Hudson after his official visit in July.
The commitment was so big the Hudson story was covered by National Recruiting expert Hayes Fawcett...
What can Micah Hudson bring to the Red Raiders?
Well, an immediate impact player - an offensive dynamo...247 sports broke down some stats...
"The 6-foot, 190-pound is ranked as the No. 8 wide receiver in the nation and No. 4 overall prospect in Texas, according to 247Sports. As a junior, Hudson posted 65 catches for 1,198 yards and 14 touchdowns."
As for what really impacted his decision - 247 Sports interviewed Hudson and he said it was all about relationships...
"I chose Tech because of the real relationships, I was able to build up a relationship early on even with coach (Brian) Nance from Baylor and he's known me since I was in little league because his son played with one of the teams I played with. He just kept in touch with me. He gave me my first offer back at Baylor and stayed the course at Texas Tech. I was able to build up a good relationship with coach Juice once he got there. I just like how all of their personalities are and stuff like that. Coach (Joey) McGuire is a good dude. Anything the players need, he's going to help them out. It's just the little things that add up to the big things like calling me, or asking what I did in class today, or asking me what I drew because they know I'm creative. They aren't just going to say 'what's up, bud? We can't wait to get you down.' It's a real good culture over there. All the people are good. I'm sure all the other people are good everywhere else, but I haven't been able to experience that with everybody else. I just have a good feeling from there."
Welcome Micah!  Guns up!
Remembering Mike Leach 1961-2022
Patrick Mahomes and the Kansas City Chiefs win Super Bowl LVII
Mahomes locked up Super Bowl MVP in the 38-35 win over Jalen Hurts and the Eagles.