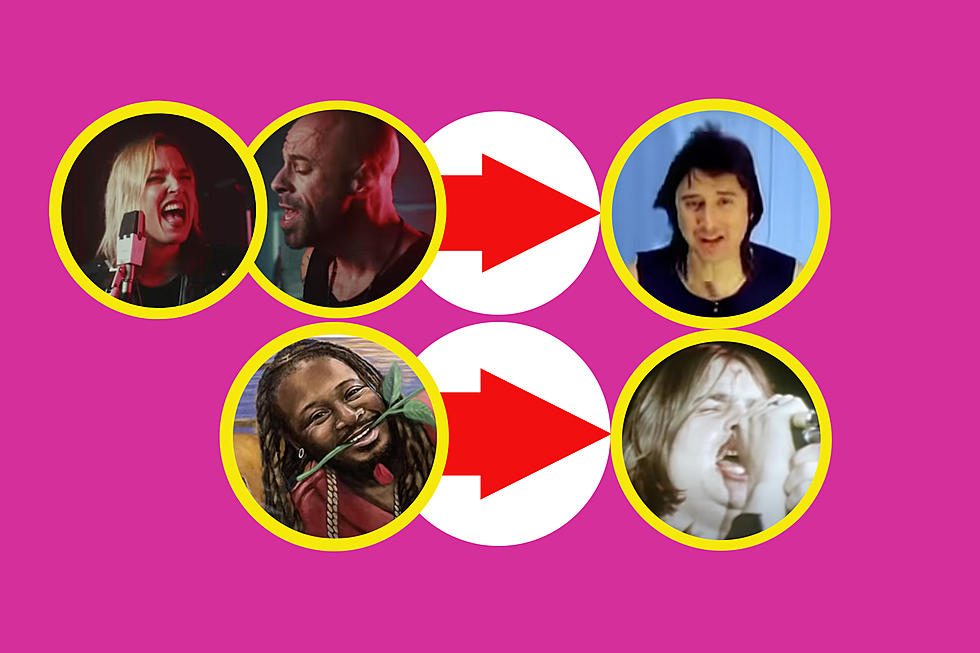 Best Rock + Metal Cover Songs of 2023 (So Far)
YouTube: Daughtry (2) / YouTube: Journey / YouTube: T-Pain / YouTube: Black Sabbath
Looking for the best cover songs of 2023? We've got you covered, as we've sifted through countless hard rock and metal covers that have spooled out over the first portion of 2023 to determine the best so far.
We've got faithful nods to some classic tracks, including Classless Act covering David Bowie, The Dollyrots doing Divynyls and Powerwolf powering through an Alice Cooper classic. We've got intriguing reimaginings including Falling in Reverse and Tarja turning Papa Roach and Linkin Park favorites into piano ballads. And we've got a hit duet between Daughtry and Lzzy Hale showing their pipes stand up to the test of Steve Perry's vocals on Journey's "Separate Ways."
READ MORE: 40 Best Cover Songs By 40 Rock Bands
What else made the list? Did you ever expect to see rapper T-Pain on here? Are you a little surprised a Pearl Jam favorite sounds great as a bluegrass song? Let's dig in as we showcase the Best Rock + Metal Cover Songs of 2023 (So Far) in the list below.