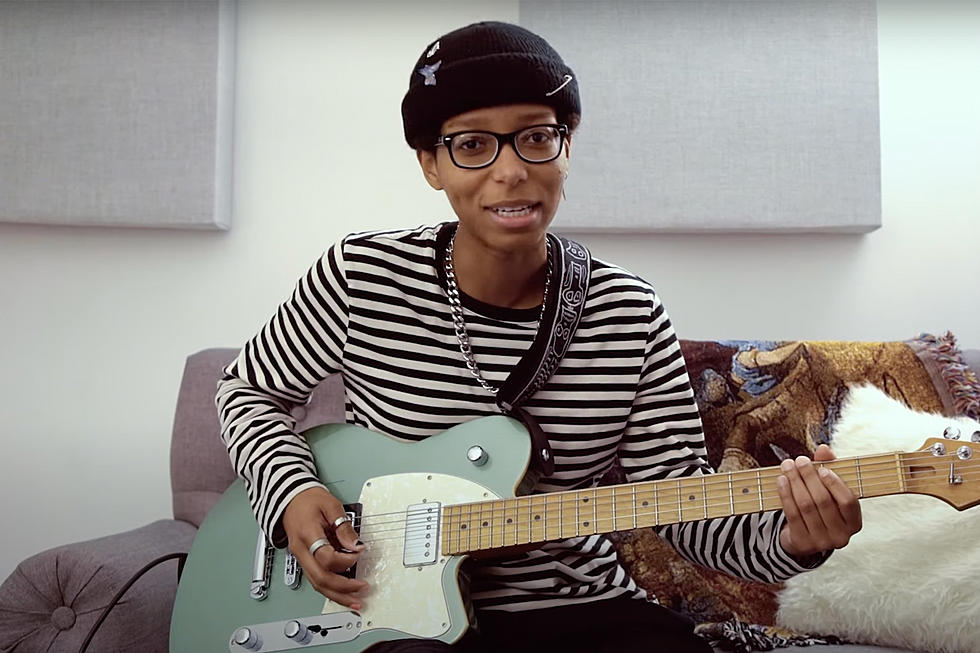 Pop-Punk Guitarist Téa Campbell Plays Her Favorite Riffs (Meet Me @ the Altar)
YouTube: Loudwire
There's a young generation of guitarists getting ready to leave their mark on the rock world, and one of the more promising musicians to emerge in recent years is Téa Campbell of the pop-punk band Meet Me @ The Altar. In this edition of Loudwire's Gear Factor, Téa takes us through some of the riffs that first inspired her while also playing some of the favorite riffs that she gets to play regularly as part of Meet Me @ the Altar.
Taking things back to 2008, Téa reveals the first riff she ever learned to play. "The first riff that made me want to play guitar I heard in 4th grade and it changed my life. It is 'Decode' by Paramore which is pretty ironic because we're on the same label as them." As a young musician, Tea recalls her parents getting pretty sick of the Twilight soundtrack song while she learned her very first ever riff on guitar.
A movie is also responsible for another of her favorite riffs, with Tea singling out "Take Me Away" by Christina Vidal from the Freaky Friday soundtrack as a "go-to" during soundchecks. In fact, the "Take Me Away" riff inspired what she plays on the song "King of Everything" off their new album that she demonstrates for viewers.
Campbell is a self-taught musician, revealing during the Gear Factor session that she still struggles with some techniques. But she offers some sage advice for upstart guitarists on how she started to learn the guitar that can be helpful to newcomers to the instrument.
Digging into the band's own music, Téa gives us a musical history lesson, sharing the stories behind the breakout song "Hit Like a Girl" and taking us back to the earliest of MM@TA songs, "How Could You Ever Lie," before finishing up with another new track, "TMI." Check it all out below.
If you like what you hear, Meet Me @ the Altar's new album Past // Present // Future was just released and you can pick that up as well as see the band's in-progress tour dates via their website.
Meet Me @ the Altar's Téa Campbell Performs Her Favorite Riffs for Gear Factor
The 35 Best Rock Songs of 2021
The rock songs that left a mark on 2021.