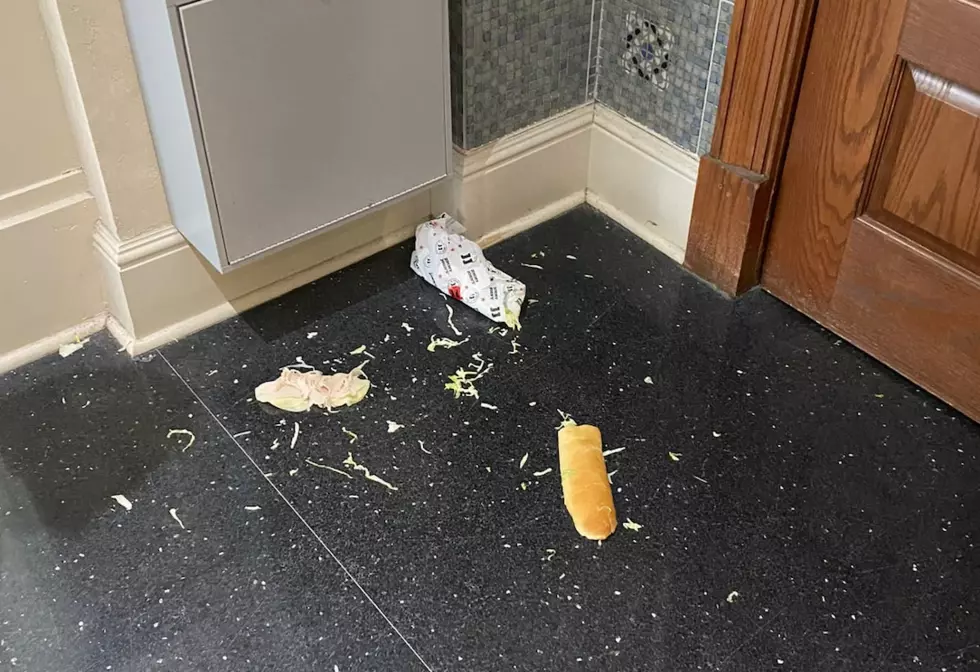 Jimmy John's Delivers Sandwiches With a Kick to a Lubbock Office
C. Corona
I understand people are frustrated out there, but dang!
Let's start with the fact that I can only report on what I know from a friend. If Jimmy John's wants to step up and offer an explanation, I'll be more than happy to publish it. In the meantime, if this is what my friend experienced/saw, then this is what happened (as posted on Facebook):
LMAO!!!! Soooooo my coworker ordered some Jimmy Johns (off broadway location). The order came an 1 1/2 hours late, so my coworker told him to cancel the order. The driver walked away and kicked the order down the hallway and left the mess on the floor!
So let's break this down. First off, 90 minutes for sandwiches is 100 percent NOT "Freaky Fast." It is, in fact, about eight times around The Loop slow. I'm saying the customer is 100 percent ethically okay with canceling the order on the spot. After 90 minutes he no doubt figured his order was lost and had moved on to something else.
Now, what about the delivery driver, who decided to go all Ray Finkle and kick the sandwich wide right? I could imagine that if someone really cussed me out hard or called me a racial pejorative I might put the shoe leather to the bread, but there's no indication that happened.
I'm ruling in favor of the customer here. The delivery driver should have just said "sorry" and taken the sandwiches home for their personal dinner.
Jimmy John's New Kickin' Sandwiches!