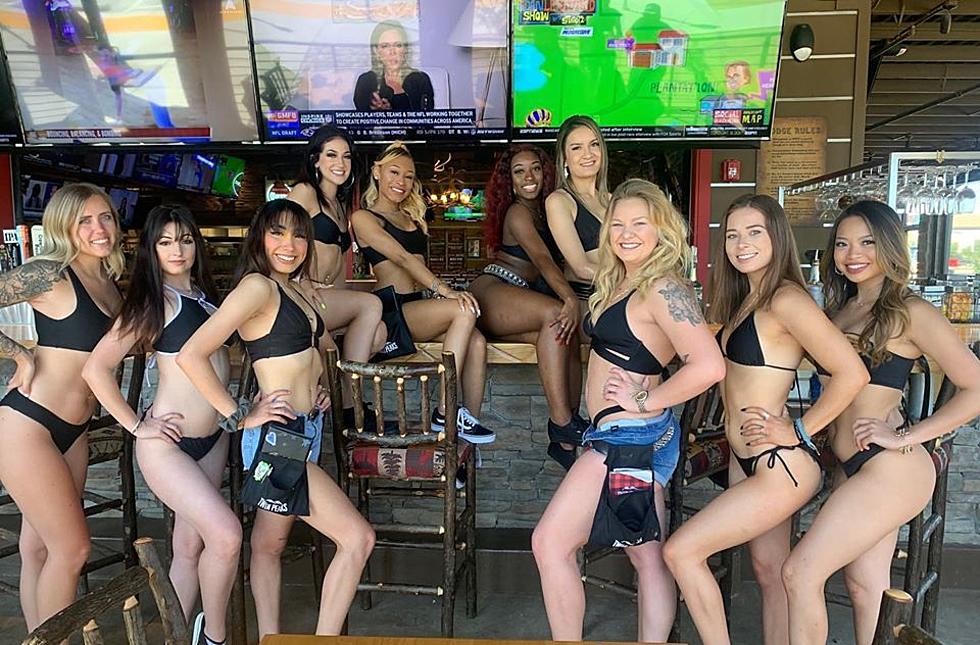 Join FMX At Twin Peaks For Some Eats, Drinks, and Scenic Views
Twin Peaks Lubbock via Facebook
Come on out to Twin Peaks on Thursday, August 19th from 5 pm until 7 pm and hang out with FMX! I'll be out there with bells on and I'd love to meet some of our listeners. I'll have all kinds of sweet FMX swag up for grabs, and it's got your name on it! All you have to do is show me you have the FMX app downloaded on your phone. It's that easy.
While you are there having a cold one with me, you can learn how to host your fantasy football draft party at Twin Peaks. Commissioners receive a $50 Man Card to spend at Twin Peaks, and each teammate will receive a $5 Man Card just for signing up. Honestly, nothing beats throwing your party there because think of all the trash you won't have to take out at your own home after a night of drinking with your buddies.
Plus, the scenic views...
Twin Peaks also has several new menu items, so if you haven't been in a while, it's time to come on it and getcha that tasty new meatball sub. You aren't going to find a sandwich that dank anywhere else in town.
So don't forget! When you get off work from your busy day, head over there and join me for a beer. I love meeting people that listen to our morning show, and I especially enjoy when they tell me a few dirty jokes, so if you have any of those in your pocket, come on with it! Also, if you can't make it, that's okay! You can sign your team up for a fantasy football draft party anytime in-person, or even online here!
Patrick Mahomes: From East Texas To NFL Stardom
The 36 Best Action Shots From Every Patrick Mahomes Playoff Game