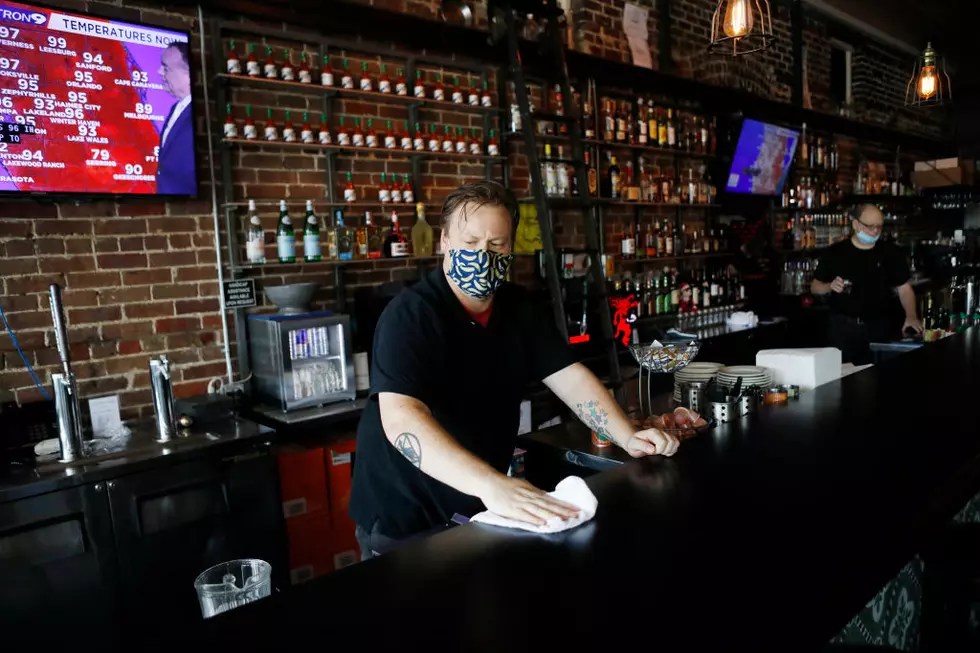 Lubbock Is Done With Lockdowns
Getty Images
I think we're all done with lockdowns and COVID-19 restrictions here in Lubbock.
This past weekend, I cannot tell you how many businesses I drove past that had full parking lots and restaurants with waitlists to get a table. Just packed.
It started when I went to get a haircut at a men's salon on 82nd Street and saw a sign that said "Walk-Ins Welcome." When I did walk-in, I noticed several people waiting for a stylist. I inquired to see if I could get in, and was asked if I had an appointment. I said "no," and was told that they were "all booked up" and could I make an appointment to come back the next day. I asked about the sign, and was met with a smile that said "yeah, I'm sorry...we are all booked up." So, I walked out.
Next, I felt hungry and turned north onto Milwaukee Avenue, where I really saw the crush of humanity. Traffic was nearly bumper to bumper from 82nd Street all the way to past the Marsha Sharp Freeway. Anytime I looked at a parking lot to gauge how busy a restaurant was, they were all totally full.
So I kept driving until I stopped at an eatery I had a gift card for. Again, the parking lot was insane. Cars were backed up practically into the street and parking had extended into a vacant lot next door. Since my meal was going to be free anyway, I decided to plow forward.
After circling for 10 minutes and finally finding a space, I walked in only to be met with a sea of humanity. There was a (non-socially distanced) crowd hovering around the hostess station that I pressed through in order to see about the wait. I took a quick glance around the restaurant and saw that every -- every -- table was full. No social distancing; just happy diners enjoying a night out. Obviously, any coronavirus pandemic occupancy rule was out the window.
I finally got to the podium and asked the hostess how long the wait was for one person.
"One hour."
An hour? For one? I motioned to the bar and asked if I could sit there instead. "Sorry, the bar seats are tied to the wait time. It's still an hour." She asked: "Did you want to put your name in?"
I shook my head no and walked out, handing someone my gift card as I walked to my car. I was clearly never going to eat there, so I decided to give someone else with more patience a freebie.
I finally wound up at a chain burger restaurant and scarfed something down quickly, still in disbelief at how crowded everything seemed to be. Clearly, life was back to normal. People want to live their lives again without feeling trapped in their homes like so much of the country.
Sure, we may wear masks, but it sure seems as if Lubbock wants to return to normalcy. And it's good to see it.
Enter your number to get our free mobile app
Iconic Lubbock Locations During Stay-At-Home Orders