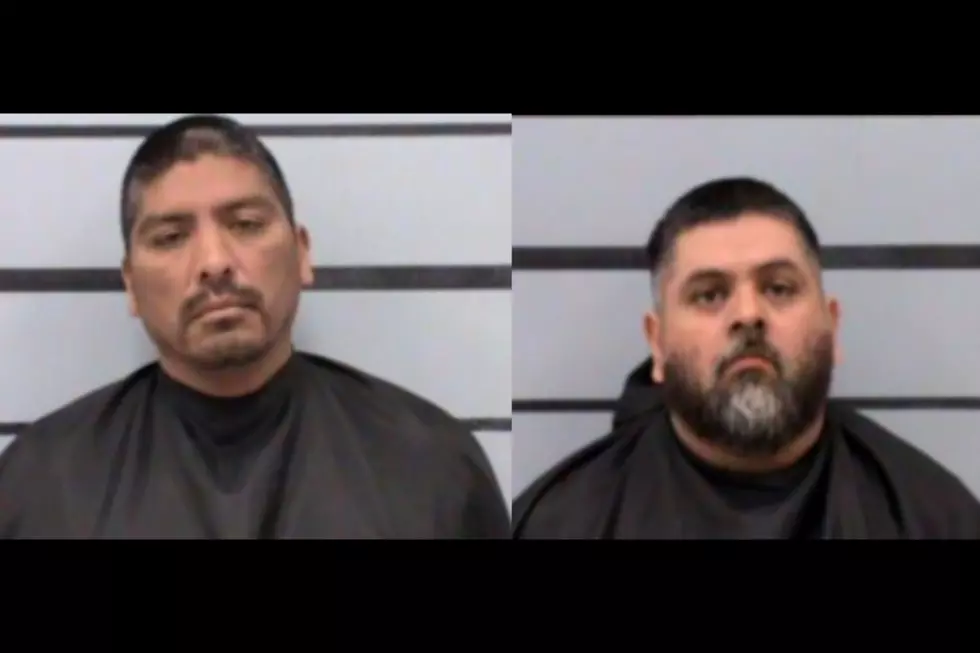 Lubbock Police Solve 1997 Homicide Case, Arrest 2 Suspects
Pedro Erevia and Fabian Madrid (LCDC)
The Lubbock Police Department has announced two important arrests in a 24-year-old murder case in which a man was shot and killed outside his own home.
On September 9th, 1997, Lubbock police responded to a shots fired call in the 2700 block of East Colgate Street at about 12:45 a.m. When officers arrived, they found 26-year-old Steven Earl Johnson lying in front of his house with a gunshot wound and he was pronounced dead.
The Lubbock Avalanche-Journal reports that Johnson was shot and killed as the result of a drive-by shooting, but no suspects were identified at the time. A police report stated that Johnson's girlfriend was a direct witness to the shooting. She told police that Johnson was approached by the vehicle, which had two suspects inside, and that he was shot while trying to flee.
The Metro Special Crimes Unit reports the two suspects are now in custody thanks to investigative efforts of the Texas Anti-Gang Center and the Drug Enforcement Administration, and sworn statements from several individuals.
Forty-seven-year-old Pedro Erevia and 44-year-old Fabian Madrid (both pictured above) were arrested in Lubbock on Tuesday, January 19th, 2021. Both men have been charged with murder. Erevia and Fabian are being held on $150,000 bonds.
Lubbock police have not detailed any motives for the shooting or if Johnson knew the two men now charged with his murder.
Enter your number to get our free mobile app
KEEP READING: Scroll to see what the big headlines were the year you were born