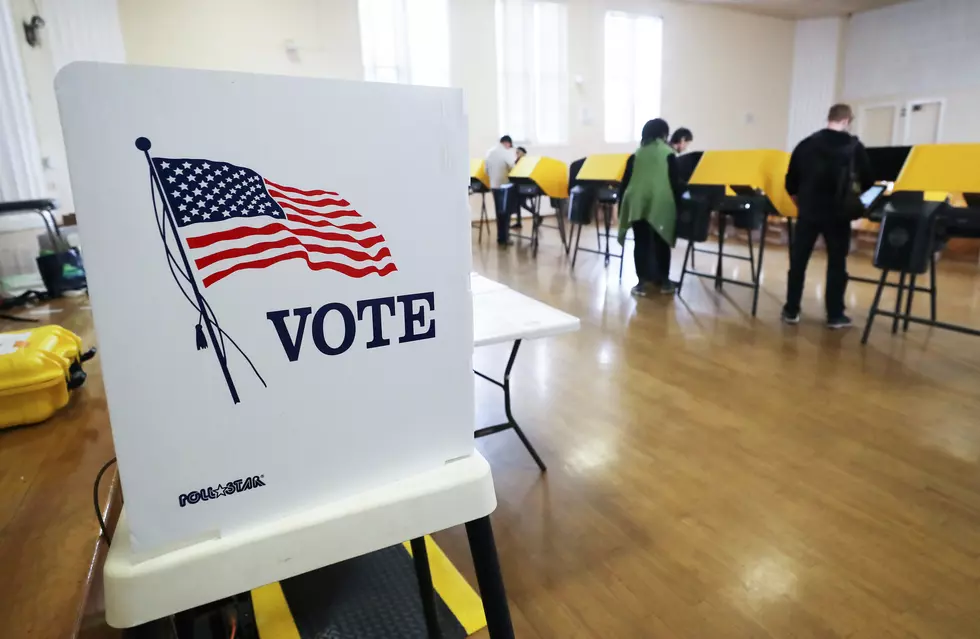 Lubbock's Poll Workers Are Superheroes
Mario Tama/Getty Images
Enter your number to get our free mobile app
After hearing the voting experiences of several other folks who have voted early, I simply must commend the efforts of Lubbock's poll workers.
I'll relate my personal experience, which I've seen reflected over and over with everyone I've asked.
I voted at the 98th & Quaker Market Street on the first day of early voting (October 13th) around 3 p.m. The line was the longest I've ever stood in to vote, but honestly, I was totally cool with it because it indicated an unprecedented enthusiasm to participate in this election. And I'm totally into that. The more people who vote, the better we as a people will be represented and heard by those elected officials.
I really hope the days of only the elderly voting are behind us -- not because I have anything against the elderly, but because we need people who have to deal with the long-term consequences of these decisions to have a say in what happens. But I digress.
Despite the long line, the pace was steady, and I got in after waiting for about 40 minutes. The poll workers were absolutely on top of their game. They had a system to make sure people didn't touch the same pens, and each polling station was diligently cleaned between voters. In spite of the crowd they were dealing with, they were incredibly friendly and sweet. The smoothness of the operation made voting a pleasure, rather than a chore. And there was plenty of hand sanitizer and 'I Voted' stickers for everyone.
I know that you've been inundated with ads and encouragements to get out and vote, but just let me add this extra incentive for you to exercise your civic privilege: we have awesome poll workers that will make your voting experience smooth as butter. So thank you, poll workers, you're amazing. And if you've already voted, you're amazing, too.
---
Remnants of the 1970 Lubbock Tornado