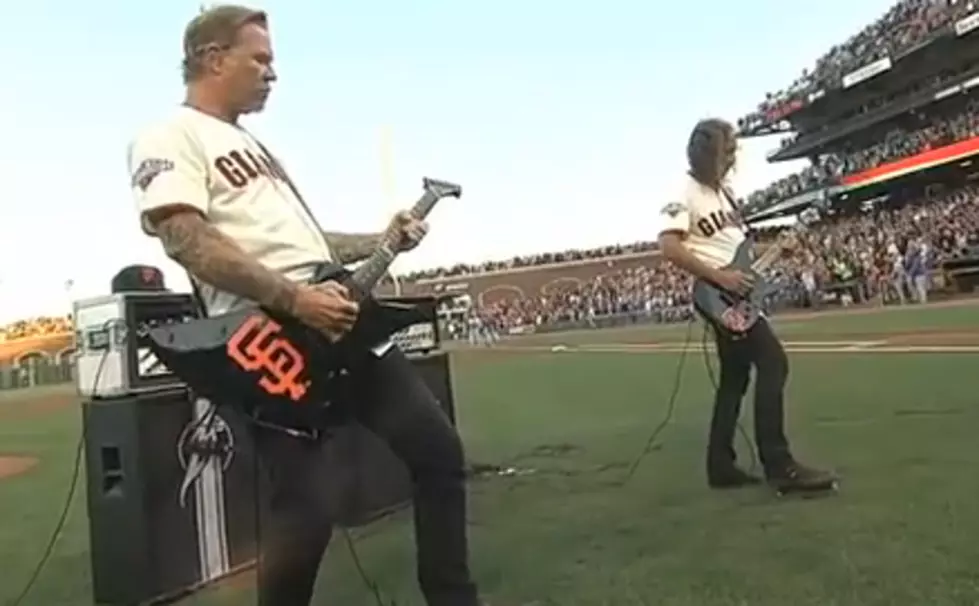 Metallica Gives Out Free Download Of "The Star-Spangled Banner" [VIDEO]
YouTube
Metallica members James Hetfield and Kirk Hammett recently performed "The Star-Spangled Banner" at AT&T Park in San Francisco, home of the San Francisco Giants.
Not only did the Metallica members perform out Nation's Anthem but they also threw out the first pitch of the game. The guitars that they played were custom SF Giant themed guitars and were signed and were auctioned and proceeds going to Giants Community Fund and the Bill Graham Memorial Foundation.
If you would like a free download of "The Star-Spangled Banner" then you can get it at    LiveMetallica.com.
Check out the video and get your horns up for our Nations Anthem performed by Metallica.