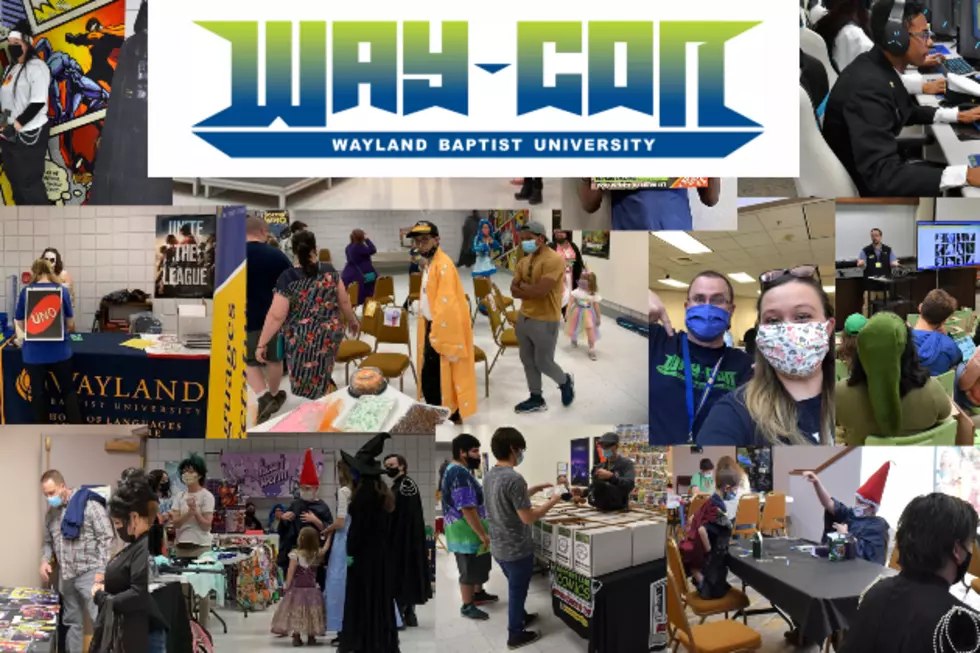 Nerd Culture Returns to Wayland Baptist University with Way-Con 2022
wbu.edu
Way-Con is returning to Wayland Baptist University in 2022 after a "raging success" the year before.
Anyone who has a love for comic books, sci-fi, table-top games, video games and cosplay is encouraged to come out to Harral Auditorium, located at 1900 West 7th Street in Plainview, on Saturday, October 29th. Admission is free, but food and merchandise will be for sale by more than 33 vendors and food trucks.
According to a press release by WBU, tournaments will be held by Stormcrow Games, Found Gaming, Plainview LimeLite and the WBU E-Sports Team. There will also be table-top open play and game testing, video game open play, laser tag, face painting, a cosplay contest, an art walk and workshops.
One of those workshops will be taught by Mike Edlin, who used to work at Skywalker Ranch. Mike is hosting a workshop on Star Wars from the perspective of someone who worked at Skywalker Ranch.
Way-Con 2022 starts at 9 a.m., but participants can begin signing up for activities as early as 8:45 a.m. Laser tag open play begins at 9, a scavenger hunt and open video game play starts at 9:15, and various other tournaments will begin at 9:30.
Many attendees will be in costume for this event, so everyone is invited to put on their best cosplay and join in on the fun. However, it should be noted that this is a family friendly event, so all costumes should be PG appropriate.
For more information on Way-Con, contact event organizer and Dean of the School of Languages and Literature Dr. Kimberlee Mendoza at 806-291-1106 or by emailing mendozak@wbu.edu.
12 Simple Things That Make Texans Really Happy
5 Things Lubbock, Texas Is Known For