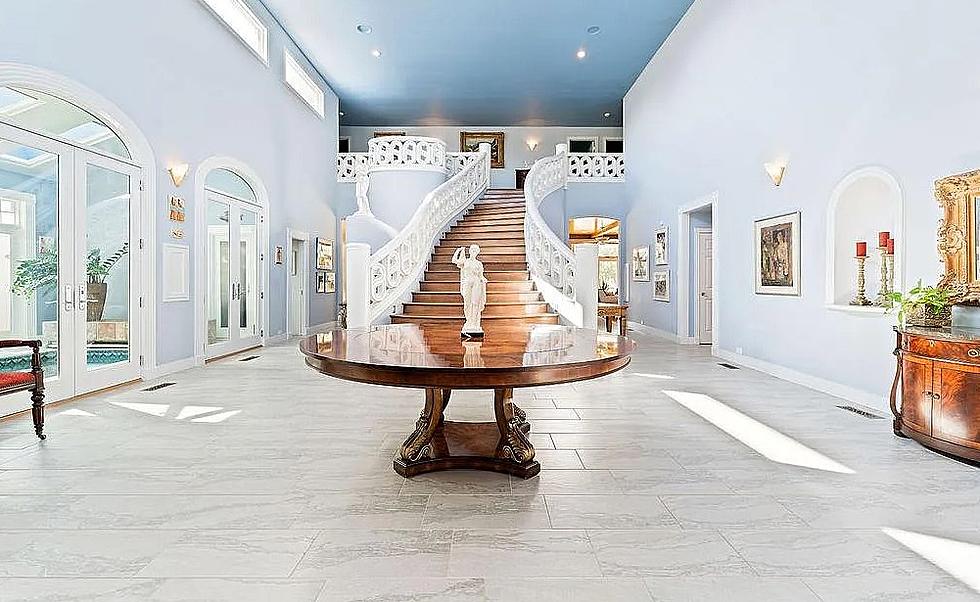 Outstanding Art Deco Estate Is An Architectural Marvel For Sale In Lubbock
zillow.com
An absolutely beautiful estate home (4603 94th) has been available for purchase in Lubbock's Lakeridge neighborhood since October 2021. It is not uncommon for luxury homes to take quite some time to find the right buyer. I'd love this house but I don't have the requisite wealth to purchase it. It'll take the right funds- and the right (excellent) taste in a buyer for this home to sell. Luckily for that buyer, the asking price has been reduced to $835,000 for this massive house situated mere steps away from Lakeridge Country Club's golf course.
This 4 bed, 7 bath home was built in 1990, but has the timeless style and grace of a much older home. Many of the details of the home draw on Art Deco for inspiration- an art style that began in the 1920s that renders the modern and the functional pleasing to the eye. Unlike a home actually built in the 1920s this house is much better suited for our climate, will be lower maintenance, and is able to run on solar energy.
It's difficult to pick a favorite element of this home, but perhaps the most striking feature is the elegant staircase; however, I would probably live in the indoor spa pool.
What part of this home will be your favorite? Let's take a tour to find out:
Outstanding Art Deco Estate Is An Architectural Marvel For Sale In Texas
A beautiful Art Deco-styled home in Lubbock, Texas.
This Lakeridge Beauty in Lubbock Has An Amazing Kitchen And Plenty Of Room to Entertain
Tall trees, tall ceiling, huge rooms, and a kitchen that any chef would love to cook in. You've got to check out this amazing Lakeridge home that is on the market in Lubbock. I don't think it will last long. It's located at 9609 Vicksburg Ave in Lubbock. For more information contact Denise Stout at 806-781-0097.
Unique Lubbock Home Comes With Sundeck, Two Pools, and Much More
This 5 bedroom, 5 bed home in Lubbock is very unique. Not only is the home U-shaped, but it also comes with decorative ceiling tile in the master bedroom, a sundeck, a clubhouse, a tropical room, and not one, but two heated swimming pools. You have to check out this home. For more information contact Rex Andrews at 806-777-6556.