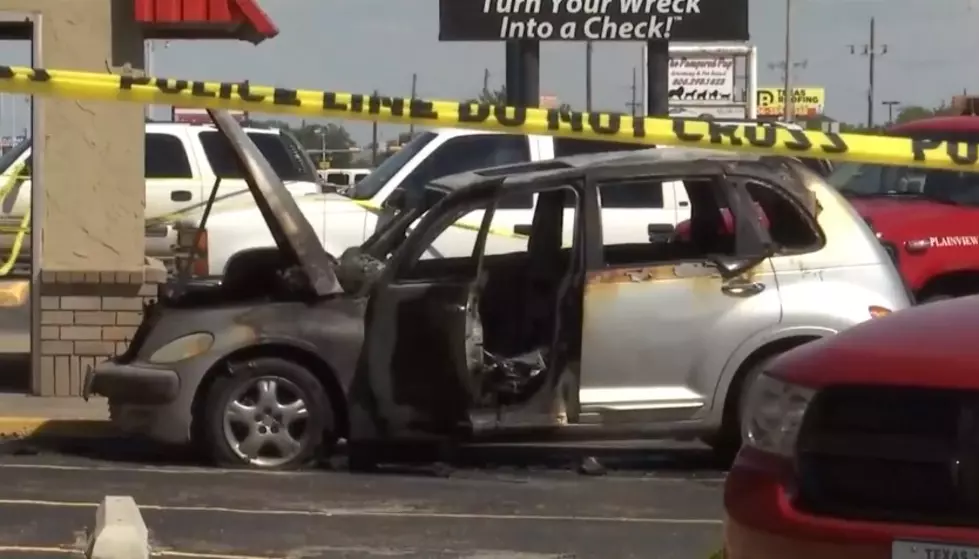 Car Fire That Killed Toddler in Plainview Ruled an Accident
Screenshot from KAMC News video.
Update (August 21, 2019): The car fire that killed a 3-year-old girl in Plainview has been ruled an accident.
The deadly fire started on the passenger side of the parked vehicle, a P.T. Cruiser.
The child's father, 33-year-old Chris Cantrell, is accused of leaving his daughter unattended in the car for up to 10 minutes, and he has been charged with criminally negligent homicide.
---
Original Story: In Plainview, a three-year-old was killed in a vehicle fire on Friday, August 16th, and authorities say the father is partly to blame.
According to Plainview Police, a silver-colored Chrysler parked in front of a vape shop was first reported to be on fire at around 2:45 p.m.
Plainview firefighters responded to the blaze in the 3600 block of Olton Road and quickly put it out. The body of a three-year-old was found inside the car and identified as Tabitha Cantrell.