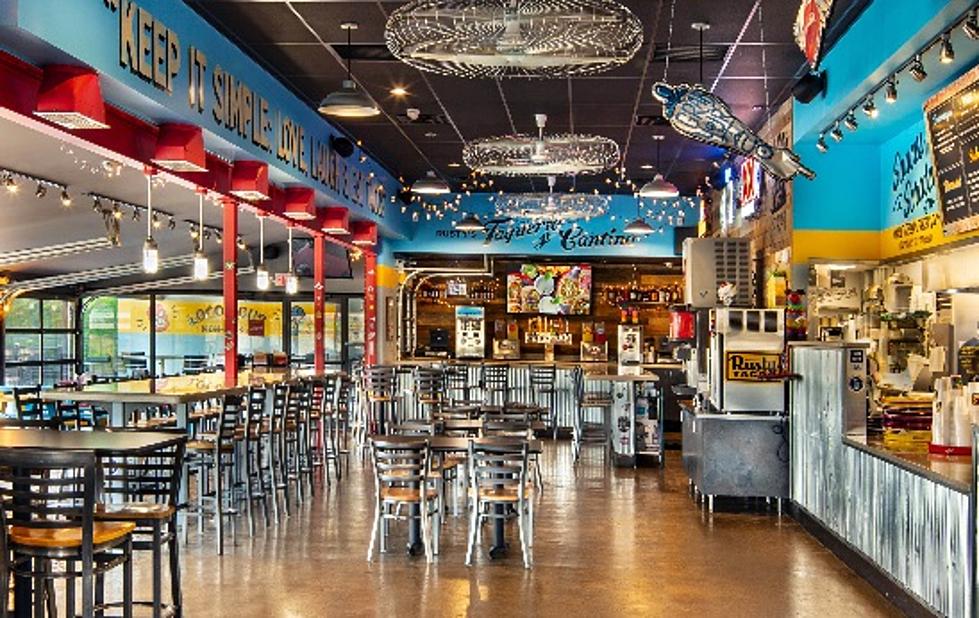 Popular Texas Born Taco Chain Has Set Opening Date & Great Location in Lubbock
https://rustytaco.com/
A Texas-born, but nationally known, taco shop has set an opening date range and has settled on a location, according to our friends at the Lubbock Avalanche-Journal.
Rusty Taco has over 30 locations nationwide, reaching from Reno, Nevada to Midoliathan, Virginia, and from San Antonio, Texas, to Eagna, Minnesota. If you know your geography, you're probably impressed. If you don't, you can just look at their location map (I had to). Rusty Taco is originally from Dallas and is named after the founder Rusty Fenton.
Rusty Taco features taco stand-inspired street tacos, all-day breakfast tacos, nachos, churros, and sopapillas, a kid's menu, and margaritas and beer.
Lubbock's location of Rusty taco has an opening date range of the first half of May (2023) and will open at 6030 Marsha Sharp Freeway, near Burlington Coat Factory.
I looked over the online menu and I'm very excited about their diverse, yet accessible, taco offerings. Two kinds of pork? Yes, please. Fish, shrimp, brisket, fajita, fried chicken, and more. There are even black bean and cauliflower tacos for folks who don't want meat. The portions look quite generous to me as well.
Additionally, Rusty Taco offers catering for groups- including breakfast! I'm writing this at 9:30 a.m. and haven't eaten, this article is getting more and more heartbreaking to write.
I hope this location thrives, as the area near the Canyon West shopping center is full of food choices, but most remain fairly packed. It'll be another great option to full up before a big shopping adventure.
Foodies Claim These Are The Best Lubbock Restaurants To Get A Chicken-Fried Steak
You can't go wrong with these Lubbock restaurants!
Lent In Lubbock: Seafood Favorites For Your Spiritual Observance
Want to avoid getting stuck in a fast food rut for Lent in Lubbock? Here are plenty of delicious options to make your Fridays more than bearable, but rather, something to look forward to.
WhataZodiac! Your Whatburger Order, According To Your Star Sign
The stars align for any order at Whataburger, but here is your best Whata-order, based on your star sign.