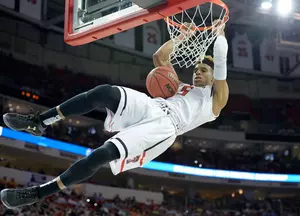 Red Raider Basketball Keeps On Rolling
Grant Halverson/Getty Image
The Red Raider basketball team continued to roll over the Thanksgiving weekend with two impressive wins at the United Supermarkets Arena.
The Red Raiders took down Wofford (79-56) and destroyed Savannah State on Saturday (103-69) to start the season at a perfect 6-0.
The Red Raiders travel to NYC this week to take part in the Under Armour Reunion Tournament with a big game against Seton Hall on Thursday, November 30.
Texas Tech returns home to face Nevada on Tuesday, December 5.
This team is starting to show signs of doing something very special this year in the wide open Big 12.