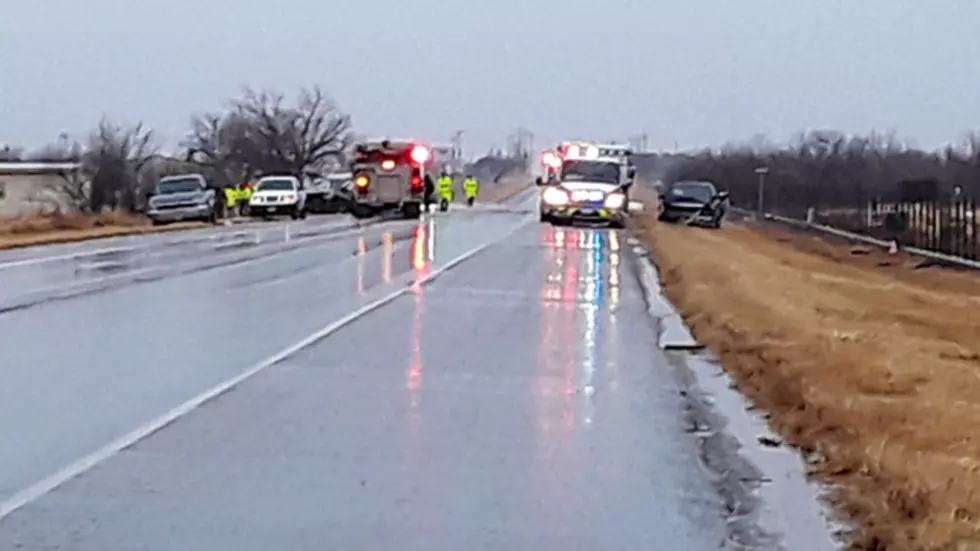 Texas Leads in Memorial Day Traffic Deaths, Will COVID-19 Make It Better or Worse?
North of Tuscola Along U.S. Highway 83 - KAMC News
Enter your number to get our free mobile app
Of course, statistics are well-informed estimations based on trends in data, so how will COVID-19 affect these totals? It's impossible to know for sure, but I think its incredibly significant that Governor Greg Abbot allowed bars to open as of Friday (5/23/2020), the beginning of this holiday weekend.
Of course, a responsible bar will not over-serve their patrons, however, I am concerned that folks with that much pent-up energy may go overboard and foolishly choose to drive. Memorial Day should be a solemn holiday as we remember our country's venerated military dead. But most folks treat it as a warm-up for July 4th, another deadly traffic holiday weekend.
Folks choosing not to travel this year may offset these numbers- many of us just can't afford to go anywhere, or are avoid public spaces until they are more confident the threat of COVID-19 is mitigated.
Please, enjoy your holiday. We deserve it, we need the break. But don't end up a dumb statistic for an article next year. Ubers are incredibly inexpensive, especially compared to court or funeral costs.
10 Unique Face Masks by Lubbock Artist James W Johnson