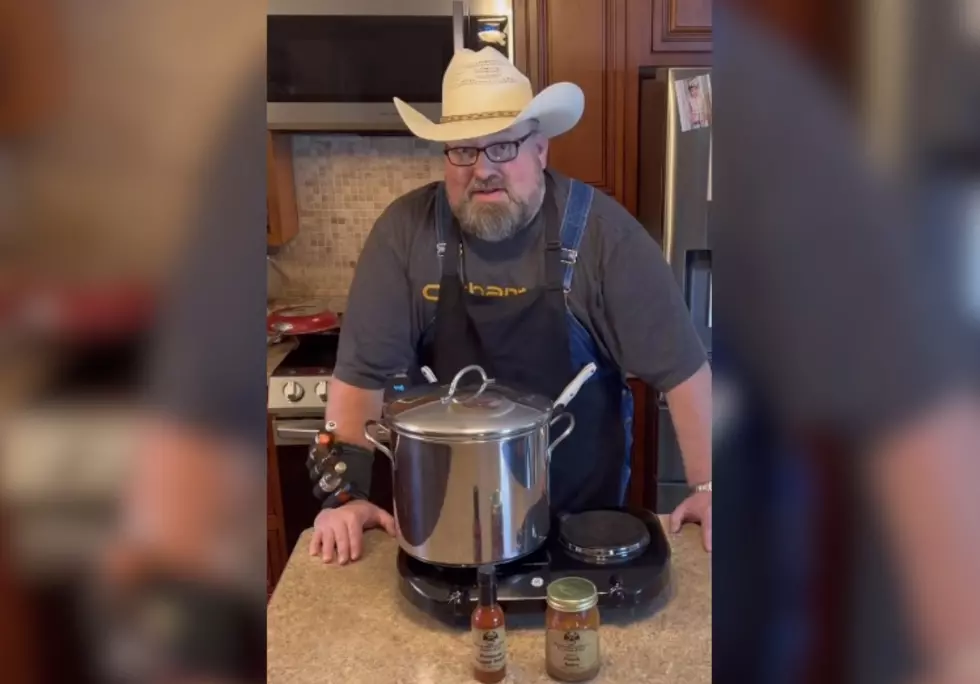 Texas State Chili Cookoff Champion Shares Controversial Recipe
Pepper Belly Pete via TikTok
When it comes to cooking yummy food, you wouldn't expect there to be any reason for people to be upset. However, there are certain cooking topics in the Lone Star State that will set off some nasty debates.
Texans are highly opinionated people, and they'll fight till the end for what they think is right. Some of the biggest food debates in Texas include putting sauce on your BBQ or on the side, Whataburger versus In-N-Out, do you serve salsa warm or cold, and more. The biggest debate you'll come across that gets more heated than a Billy goat with a blow torch is whether or not beans belong in chili.
Whichever way you prefer, I'm sure you feel strongly about it, believing it's the only way to make a proper chili. I personally think beans do belong in chili, but the most common opinion seems to be the other way around. Most Texans would rather starve than eat a bowl of chili with beans in it.
Something all of you bean haters need to see is this video from a Texas state chili cookoff champion sharing his 1st-place recipe.
That's right. No matter what you say, beans do belong in chili.
However, if you don't like it, then you don't have to make your chili that way. Just like some people prefer mustard over ketchup on their hot dogs, it's okay to eat what makes you happy. Just don't shame others for their preferences or get stuck in thinking there is only one way to do things.
As I always say, don't yuck someone's yum.
Look Inside Terry Bradshaw's 744-Acre Ranch For Sale Overlooking Texas
The Hall Of Famer is asking for $22 million for this HUGE sprawling ranch just north of Dallas.
Incredible Property For Sale in Henderson, TX
This home and property is what dreams are made of, look at these photos.
40 Of The Best Musicians Born In the Lone Star State
Texas has been home to a wide variety of musical genres; many musicians have become staples of rock, metal, pop, country & more. Here are some of the greatest musicians to ever represent the state of Texas.