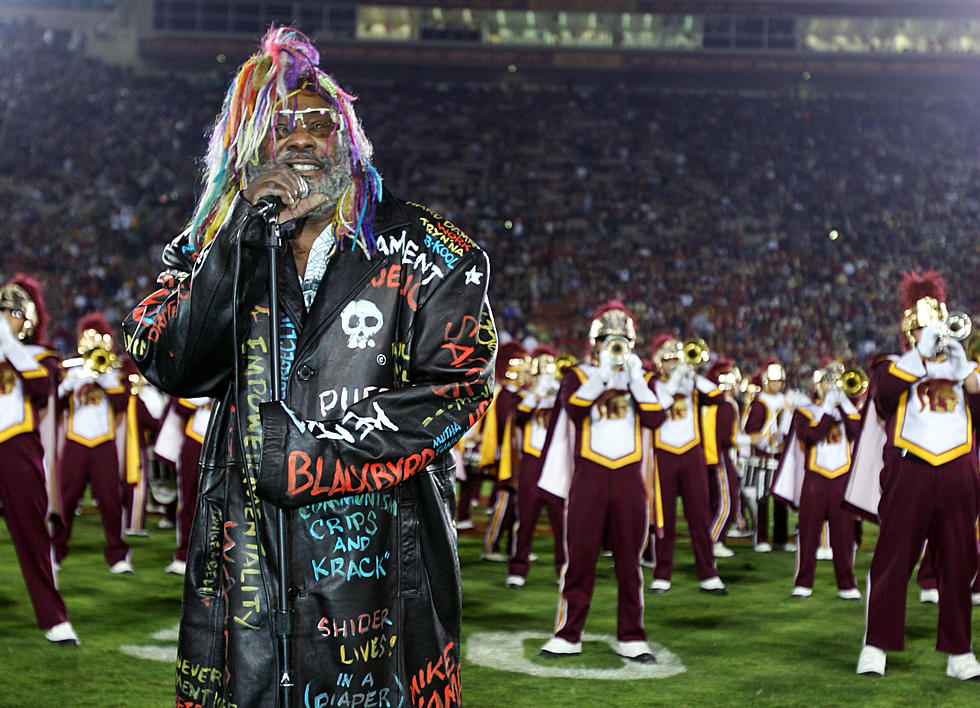 Texas Tech Bringing the Funk for Raider Alley on November 20
Getty Images
Texas Tech Athletics' season of bringing throwback artists to perform at Raider Alley for football games comes to a conclusion next weekend for the Oklahoma State Cowboys game.
George Clinton and Parliament Funkadelic will be performing at Raider Alley in the Engineering Key on November 20th, 2021.
Someone on the Texas Tech staff must be a fan of the 1990s movie PCU. If you haven't seen PCU, George Clinton and Parliament Funkadelic have an extended cameo performing a few songs during a campus party. They're one of the bright spots of the movie.
In 2019, George Clinton and Parliament Funkadelic were awarded a Grammy Lifetime Achievement Award. A substantial portion of Parliament Funkadelic was also inducted into the Rock and Roll Hall of Fame in 1997 by the late Prince.
Their most popular songs were released in the 1970s and 80s. They include: "Atomic Dog" in 1982, "Give Up the Funk" in 1976, "Flashlight" in 1978, and "Aqua Boogie" in 1978.
Here's some P-Funk to get you pumped up for next weekend:
Here's the version of "Stomp" performed for the PCU soundtrack:
And, of course, "Bring the Funk":
Lubbock Breakfast Taco Trail: 24 Must-Try Spots
Are you looking for the best breakfast tacos/burritos in Lubbock? Here is Kelsee's #LubbockTacoTrail of things you need to try, homemade tortillas and all.
Josh Abbott Band Performs Live Before Texas Tech-Iowa State Game
The Josh Abbott Band took the stage at Texas Tech University's engineering key for a free concert ahead of the Red Raiders game vs. the Iowa State Cyclones on Saturday, November 13th, 2021.
Christmas Tree Farms in West Texas 2021
Here are some of the tree farms in West Texas that are open and some that have closed this year.
Check Out These Gifts That Every Whataburger Fan Wants
If you're looking for that unique gift for that someone who is passionate about Whataburger, the WhataStore is full of great gifts. Here are some highlights.