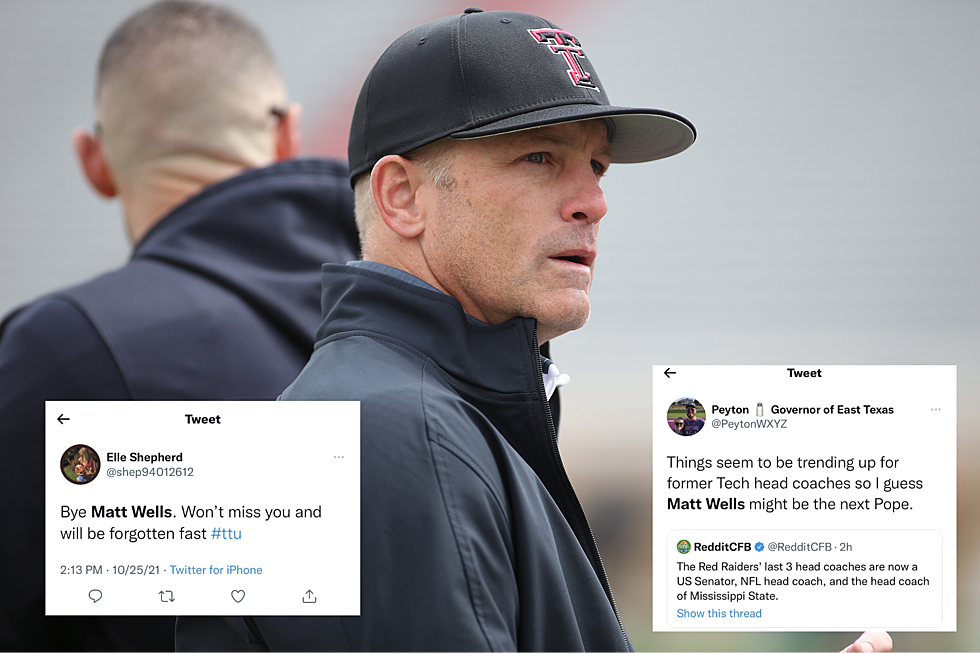 Texas Tech Fans React to Matt Wells' Firing & It's Not Pretty
Paul Roberts, kkam.com
Now that Matt Wells has been fired as Texas Tech's head football coach, we had to look to Twitter to see what all the geniuses are saying. Because we all know, Twitter knows everything.
From excitement, savage comments and sweet words, we have the best tweets about Matt Wells being fired, all rolled into one.
Geniuses on Twitter know everything: Matt Wells *fill in the blank*
18 Guys Who Could Coach Texas Tech Football in 2022
This list is by no means complete, it's just some names I've seen circulating on social media and message boards. Along with the usual suspects, I've added some wild cards to make it a little spicier.
This is a list I've come up with, but the first several names on this list have definitely been contacted and could be potential hires.
The Battle for the Saddle and 27 other Weird and Wonderful Rivalry Trophies