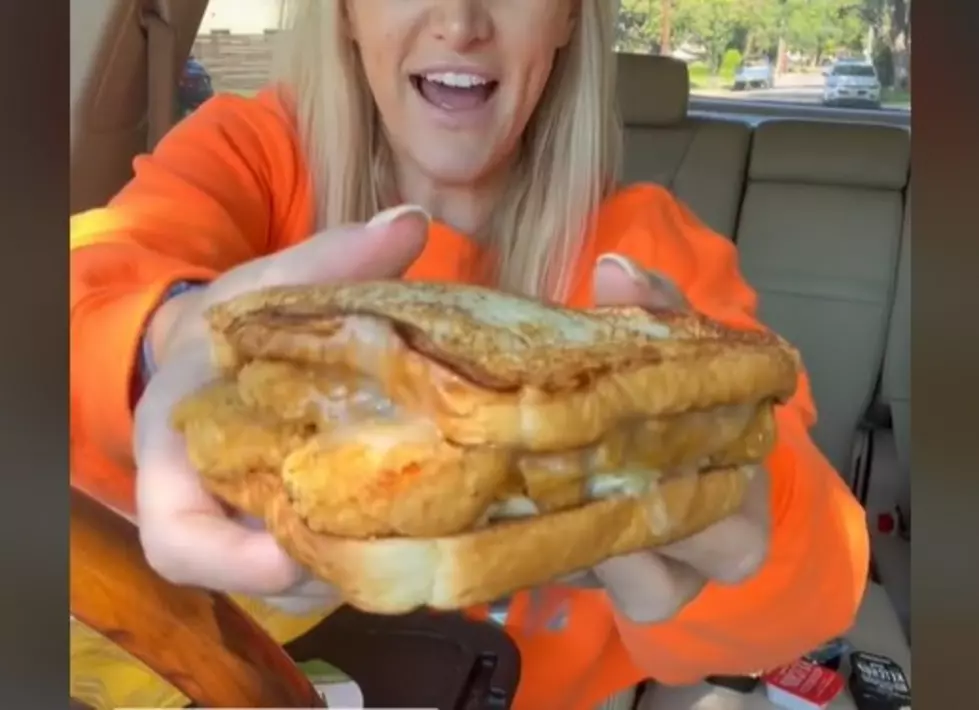 This Might Be The Most Deliciously Naughty Whataburger Hack Of All Time
TikTok @blondeswhoeat
I've always got my eyes peeled for random Whataburger hacks on the internet to share with you guys. This one came across my feed and there was no way I could keep it to myself. I can't decide if it's brilliant, evil, or a little bit of both. That's where you come in. You can be the judge.
TikToker @blondeswhoeat shares lots of different videos of herself chowing down at Whataburger, but she had a new hack for my favorite sandwich that kind of shocked me.
The BBQ Chicken Strip Sandwich is, hands down, the very best thing on the menu. I don't care what anyone says. I've never thought about changing anything about it, other than occasionally adding jalapenos when I'm feeling frisky...BUT...now...I just might have to order it the way she does from time to time...
She revealed that she likes to substitute the BBQ sauce for Honey Butter Sauce, you know, the delicious stuff that goes on your Honey Butter Chicken Biscuit? Yeah. I know. I'm going to give you a minute to process all of that.
Check out the video below and tell me that doesn't look deviant and decadent as hell...
Would you try it? It sounds like something I would definitely order while drunk at 3 am...or maybe for breakfast? What do you think? Is it too much? Is there such a thing as "too much" when it comes to Whataburger? I'm conflicted.
Leave us a comment below this article on our Facebook page.
I'm saving this new hack for cheat day this weekend...
18 Lubbock Restaurants With Keto-Friendly Menu Items and What To Order
Here's a list of great places to eat in Lubbock while maintaining a low-carb diet.
Your Blue Bell Ice Cream Favorite, According to Your Star Sign
Align your stars with this Lone Star favorite. This is your favorite Blue Bell Ice Cream flavor, according to your star sign.
Texas Tech Looks Rather Lovely Covered in Snow
Lovely images of the Tech campus after a big snow.