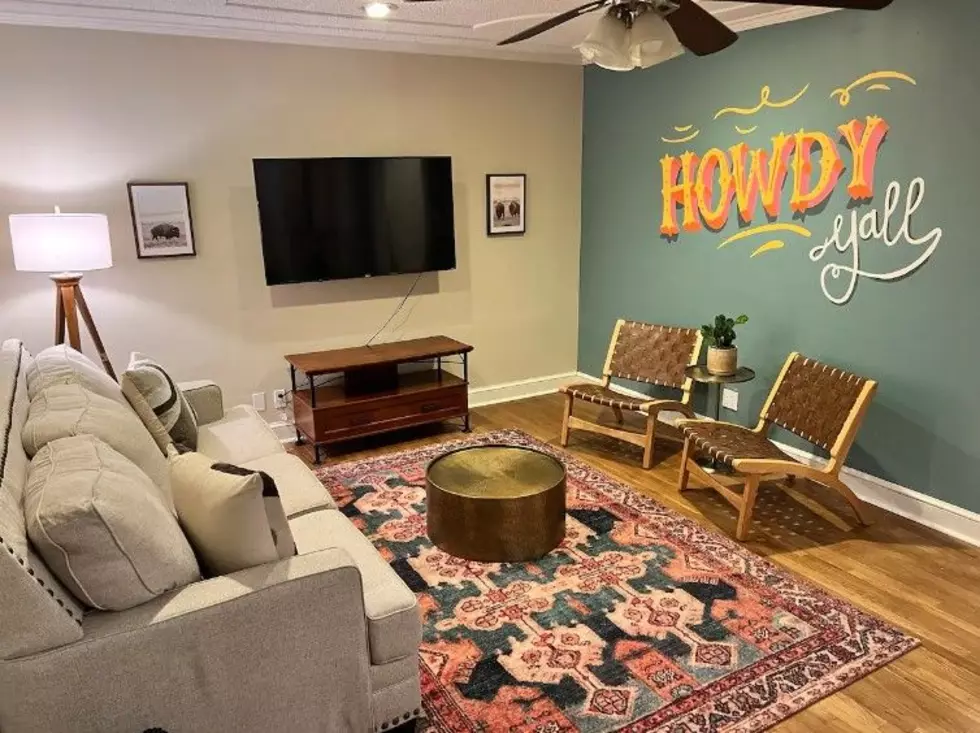 This New Lubbock Airbnb is Perfect for a Gameday Getaway
Airbnb.com
Football season is just around the corner, and many Texas Tech fans will be making their way into Lubbock to catch the home games in person.
Because of this, all of the hotels in Lubbock, especially the ones near campus are not only fully booked, but overpriced on home game weekends. So, why not book an Airbnb near Texas Tech instead?
This new Airbnb is located in Tech Terrace, and the experienced host that owns the property is excited to start booking. Most every weekend is currently available on their listing, so check it out and book your stay if you like it.
Keep scrolling for a look inside this adorable new rental, as well as information about the property found on the original Airbnb.com listing.
14 Photos of a New Lubbock Airbnb Ready for a Gameday Getaway
This
new Airbnb
is located right next to Texas Tech University and is owned by a Lubbock 'Superhost'.
10 Texas Tech Welcome Week Events Students Should Attend
Here are some must-see events taking place during
Texas Tech's Welcome Week
. These events take place between Monday, August 22 through Friday, August 26, 2022.
25 Photos of a Lubbock Home With a Built in Salon
This stunning
Lubbock house
is currently for sale and has its own salon built into it.