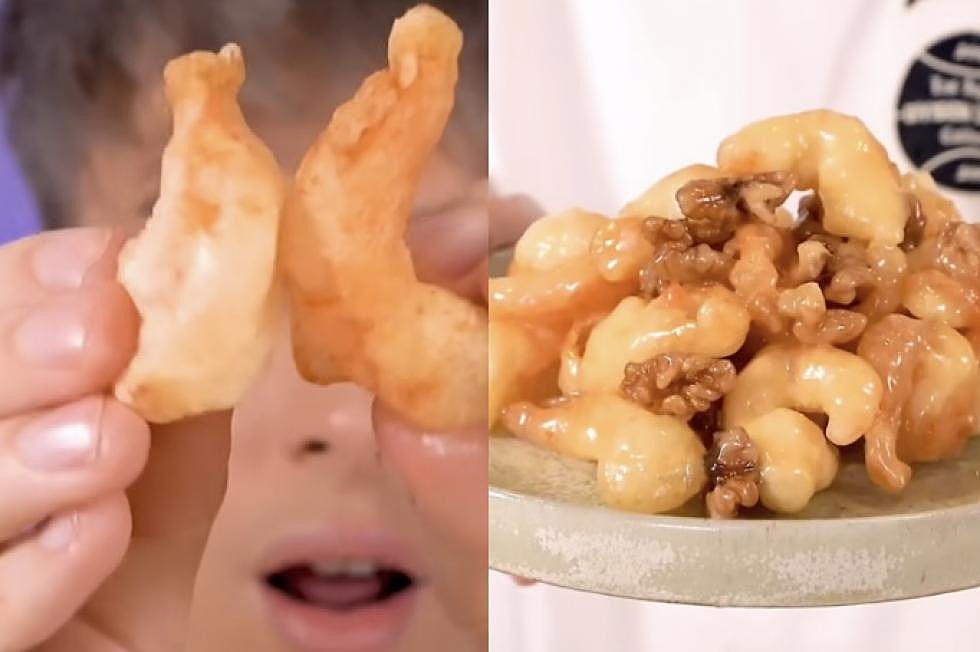 TikToker Exposes How Panda Express Makes Their Honey Walnut Shrimp
@raphaelgomesx via TikTok
Panda Express is best known for its fan-favorite orange chicken. While it's their best-selling entree, many people love their other entrees, especially premium options like the honey walnut shrimp.
While Panda's premium options are delicious, they are more expensive than their other entrées. So if you were able to make the exact same thing with ingredients you might already have at home, why wouldn't you?
TikToker Raphael Gomes is known for exposing allegedly official fast food recipes and trying them out himself to see if they are legit. He recently posted a video showing how to make Panda Express' honey walnut shrimp.
The recipe is surprisingly simple with a two-ingredient batter, a four-ingredient sauce and candied walnuts. The batter is just egg whites and cornstarch, which makes the light and fluffy batter we know and love. Then, the sauce is made with mayonnaise, MSG, honey and sweetened condensed milk, giving that sweet and creamy flavor that partners well with the candied walnuts.
As Gomes says in his video, the outcome is restaurant-quality shrimp that taste pretty much identical to the Panda Express dish. While we can't confirm whether or not this is the exact recipe they actually use, as long as it tastes the same, why not give it a try?
Gomes also has a video showing how Panda Express makes their chow mein, which would go great with the shrimp.
If you want to see more exposed fast food recipes, visit @raphaelgomesx on TikTok and see the other videos he's made.
10 Places to Get Shaved Ice in Lubbock
These are ten places you can get shaved ice in Lubbock to beat the summer heat.
The Oldest Home for Sale in Lubbock
This is the
oldest home
currently for sale in Lubbock as of April 21st, 2022. With the large lot, pool, and unfinished addition being built on this home, it's currently listed at $523,850.