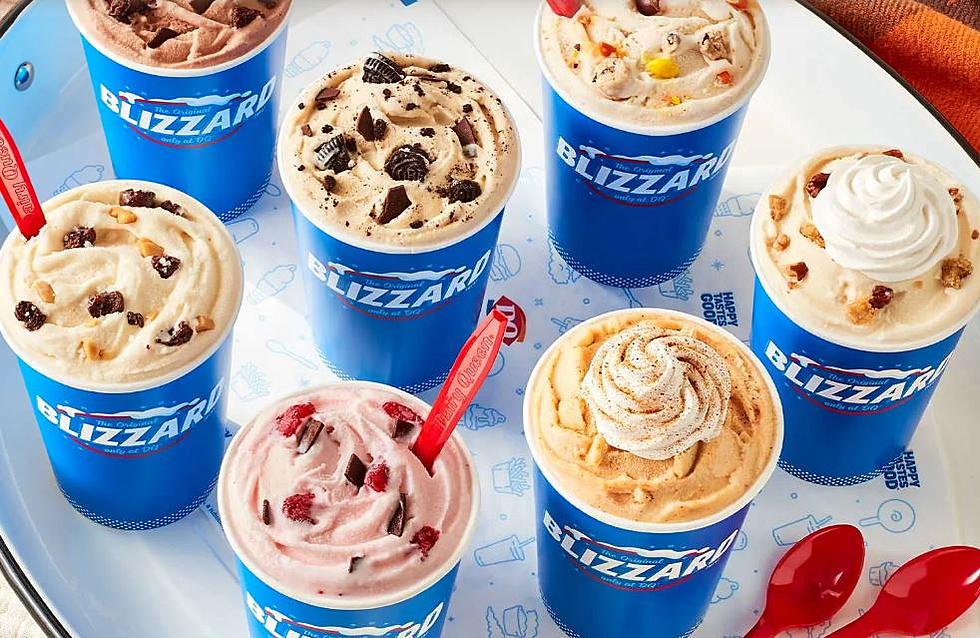 Today Is Miracle Treat Day At Dairy Queen!
Dairyqueen.com
Do you need an excuse to have a Dairy Queen Blizzard? Then here it is.
Today is "Miracle Treat Day" at participating Dairy Queens. The D.Q. ("That's what I like about Texxxx-us") locations are donating a full-on buck for every Blizzard sold to the Children's Miracle Network.
This is an incredibly gracious offer on D.Q.s part and an incredibly good reason to go have a Blizzard (I think I'd start with a Country Basket and end with a Blizzard though). The donations Dairy Queen gives are to their local hospitals so there's that too.
So let's talk about the delicious D.Q. Blizzards for a moment (as if you have to be talked into it). I don't think there's a time when I won't get Heath or Butterfinger Blizzard, but some locations are rockin' Fall Flavors like "Pumpkin Pie", "Pecan Pie", "Sea Salt Toffee Fudge" and others. Man, I am just dying over here thinking about this.
Locally our Children's Miracle Network hospital is U.M.C. I have worked very closely with their Child Life coordinator in the past and these folks are doing some very good work. I think the best way to explain it is, sometimes a kid just needs to be a kid, even in the hospital, and they do a good job of facilitating that.
So back to D.Q., most Lubbock locations open at 10:30 so start taking orders from everybody in the office right now! Imagine that, you could be the office hero by buying everybody ice cream (and getting out of some work).
I have called and confirmed, Miracle Treat Day is on in Lubbock! Go get some ice cream!
Cars Parked Badly in Lubbock
These people also get out of the roads.
154 Pieces of 94.5 FMX Memorabilia, Concert Tickets, Passes & More