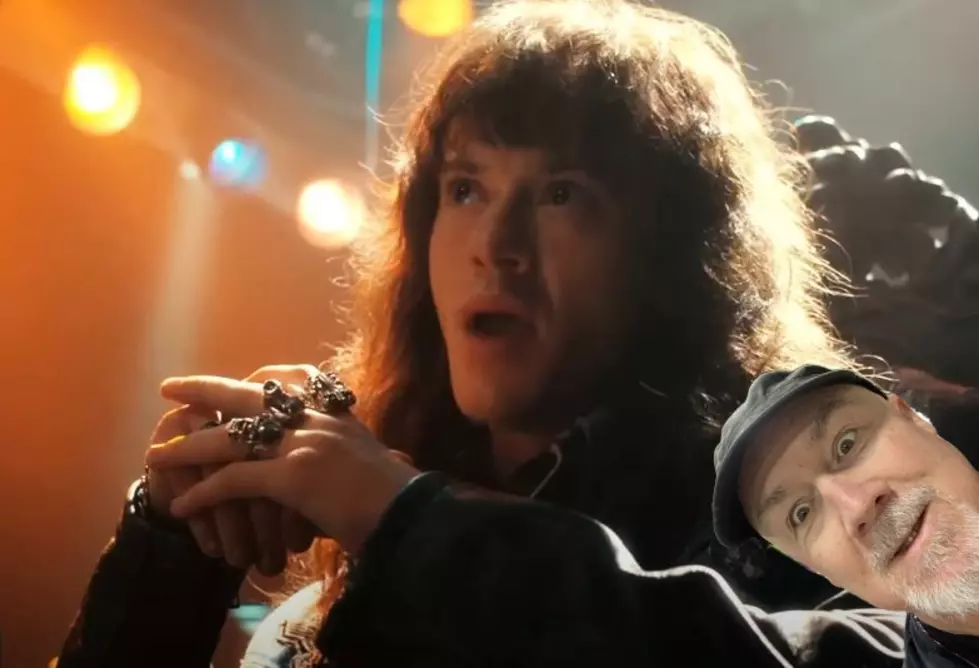 What Wes Nessman and Eddie From 'Stranger Things' Have in Common
YouTube/Nessmania
Edward "Eddie Munson" is the "metal guy" on Stranger Things.
I was the "metal guy" on 94.5 FMX. Many moons ago I hosted the "FMX Midnight Metal Shop" in which I'd personally pick two metal albums, play a side of each, then let listeners vote on which was the best.
Later on I hired "The Rock Doctor," who I believe came from KTXT, to host a weekend metal show. After that, I developed and named "Everything Goes Black."
My metal roots go back to the old days. I was an early fan of U.F.O., Black Sabbath, and Judas Priest. I was into the first wave that came from the Van Halen school of metal, people like Ratt, Twisted Sister, and Queensryche. I bailed out when Poison came along and circled back around and was the first programmer to add Pantera to regular rotation.  In short, I always liked metal, I just bailed whenever it went through one of it's sillier periods.
Enter: Mr. Eddie Munson from Stranger Things. Eddie, played by Joseph Quinn, is the resident "metal guy" on the show, who also happens to be a Dungeons and Dragons expert. Apparently, during the final two episodes of Stranger Things, Eddie will even pick up a guitar and rip a righteous solo to fight the creatures from the Upside Down.
So while I was checking out the final trailer for the final two episodes of the series, I saw a scene where the gang is all loaded up in what looks to be a tour bus and Eddie is flexing his hand getting ready for battle.
Lo and behold, on the pointer finger of his left hand is a skull ring that matches the one I've had for decades. The ring features a cross with a skull in each of the four corners.  It was a bit tough to get a clean picture of the ring, but while watching the trailer, I have no doubt.
Now I'm going to be really mad if they kill Eddie off.
She's a 10 in Lubbock, But...
11 Things That Don't Suck About Lubbock Right Now