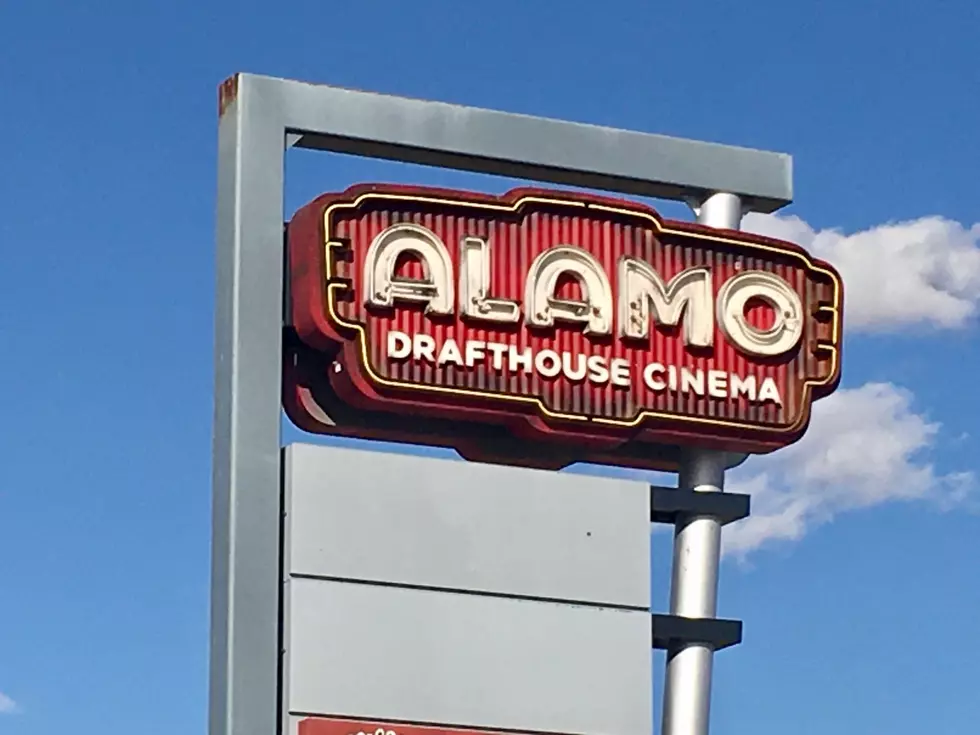 Will Lubbock's Alamo Drafthouse Cinema Ever Return?
Justin Massoud, Townsquare Media Lubbock
It's a thought many local cinephiles have had to emotionally wrestle with (or stuff way deep down): will Lubbock's Alamo Drafthouse location ever open back up? It gives me a slight stomachache every time I think about it.
Before the coronavirus pandemic hit in earnest back in March, Alamo seemed, to me at least, to be going along swimmingly. I went from hosting a tea party there every month to having a total of four booked in the month of March. It was a very pleasant and enjoyable side gig for me.
As a millennial, we are contractually obligated to have side gigs; this is known. I know the irony of a rock DJ hosting tea parties for movies like Emma is funny. I think it's funny, too. Forgive me, I just happen to also be extremely passionate about Jane Austen.
After a microscopic "return" after closing in March, Alamo closed for a second time due to a lack of the bread-and-butter for all movie theaters: new releases. This is such a shame, because Alamo was so much bigger and better than just new releases. Where it really shined was bringing back classics, curating special events, and showing the arthouse, the foreign, the weird, and the untouchable for any theater less brave than our Alamo.
Can a post-pandemic Lubbock support an art-house theater again? I genuinely hope so, but with major studios opting to stream new movies simultaneously with their theatrical release dates, there might not be enough of that bread-and-butter to go around.
I truly hope my fears are proven unfounded. Lubbock needs culture wherever she can find it, and for a movie lover, there's no brighter cultural gem than your local Alamo.
Enter your number to get our free mobile app
10 Famous People Who Went to Texas Tech University