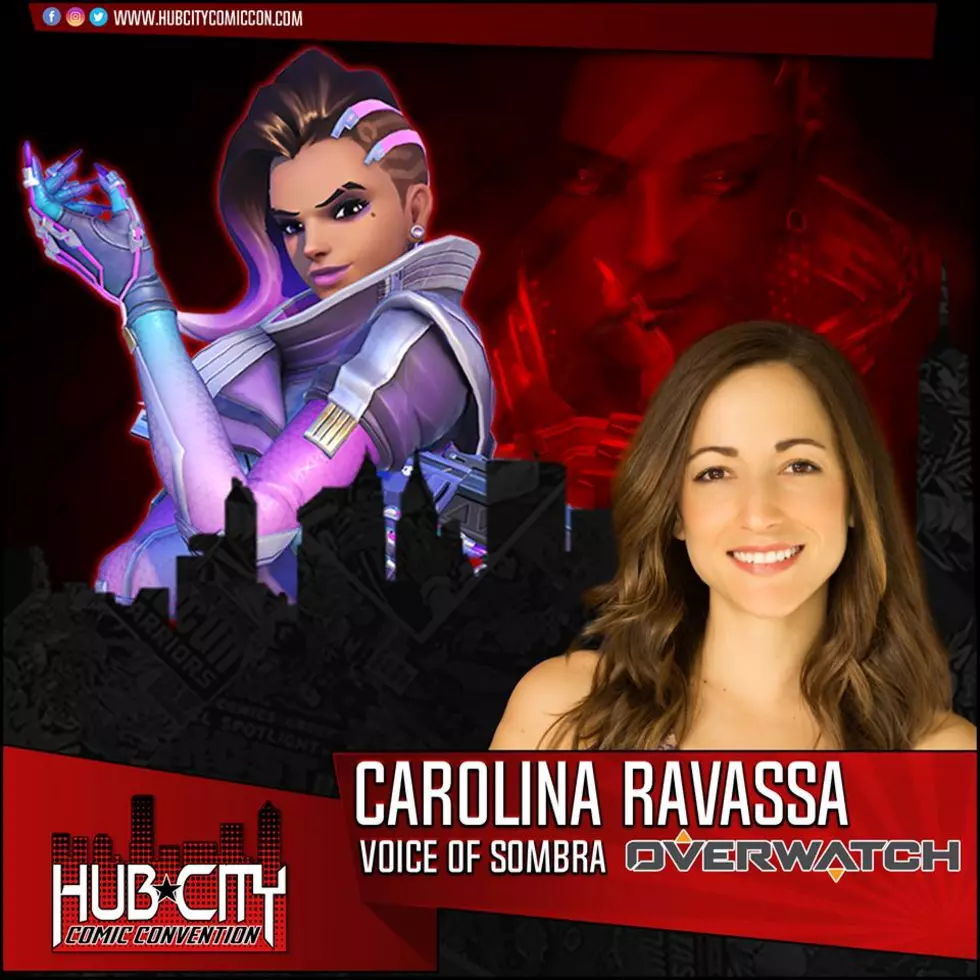 Carolina Ravassa, the Voice of Sombra in 'Overwatch,' Will Be at Hub City Comic Con
via Hub City Comic Con on Facebook
She's beautiful, she's badass, she's Sombra -- one of the most popular characters in Overwatch, an online, multi-player shooter recently hailed as "The Best Ongoing Game" by The Game Awards.
Coming this August, the voice actor for Sombra, Carolina Ravassa, will be at the 2018 Hub City Comic Con. Ravassa will be in attendance all three days of the convention, August 24th-26th.
Carolina Ravassa is also known for her voice work for Disney and the best-selling piece of media of all time, Grand Theft Auto V.
Many other celebrity guests are scheduled to attend, and we'll be exclusively announcing them in the coming weeks. Be sure to follow Hub City Comic Con on Facebook and listen to The RockShow weekday mornings on FMX to hear these upcoming announcements first.
The RockShow will also be giving away passes to Hub City Comic Con, so listen for all the details.