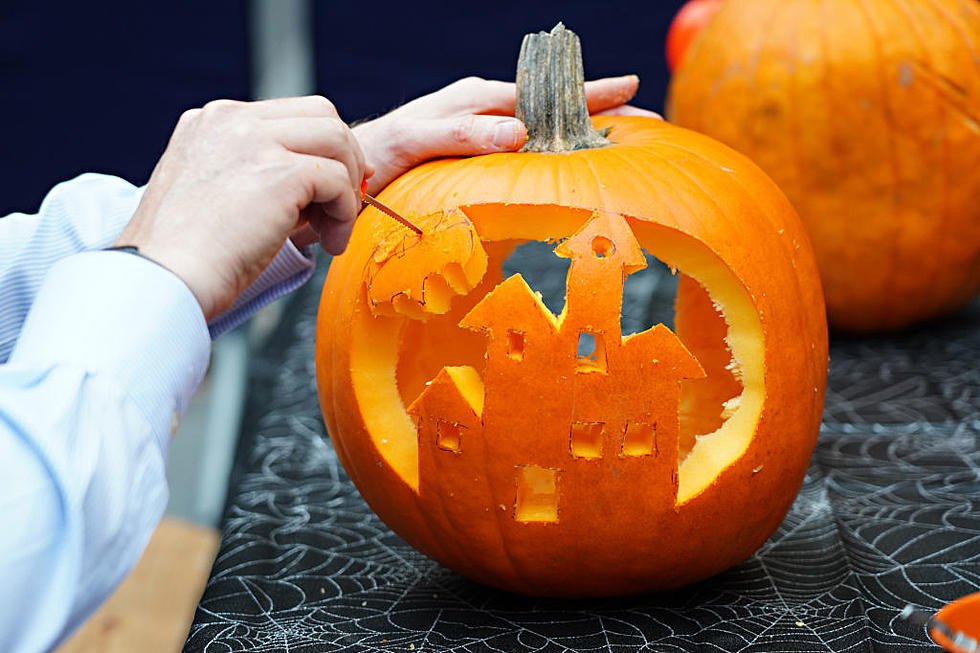 Carved Pumpkins Still Needed For Lubbock's Pumpkin Trail
Getty Images
The City of Lubbock is hoping to have a really long Pumpkin Trail this year, but there is only one way that is going to happen, and that's if citizens donate carved pumpkins this week before the trail gets going.
The 14th Annual Lubbock Pumpkin Trail is October 27-30th at the Lubbock Memorial Arboretum. The City of Lubbock's Park and Recreation Department puts on the event and is in charge of making sure enough pumpkins come in for the trail. The goal this year according to the Parks and Recreation Department is 2,000 pumpkins. In past years the Pumpkin Trail has had 1,800 pumpkins that were seen by 25,000 visitors.
So how can you get involved? Carve some pumpkins! In fact, get the family together for some pumpkin carving fun. Then, get those pumpkins to the Pumpkin Trail. According to the City of Lubbock, you have until Thursday to get the pumpkins in.
Carved pumpkin drop-off will be on Wednesday, October 26th, 7 AM – 8 PM and on October 27th (Thursday) 7 AM – 4 PM outside the Lubbock Memorial Arboretum at 4111 University on the east side of the parking lot. Look for the "DELIVER PUMPKINS HERE" signs. Groups bringing 10 or more pumpkins will have a sign posted on the trail with their name or logo on it. Pumpkin carvings must be family-friendly.
Don't miss out on this year's 14th Annual Pumpkin Trail. The trail opens Thursday, October 27th at 6:00 p.m. and is open until 9:00 p.m. On Friday and Saturday 6:00 p.m. to 10:00 p.m. and Sunday 6:00 p.m. to 9:00 p.m. The trail is also open during the day Friday-Sunday beginning at 9:00 a.m.
Watch These Halloween Movies in Lubbock
Pumpkin Patches To Check Out Around Lubbock
2022 Barrett Family Skeletons in Wolfforth, Texas