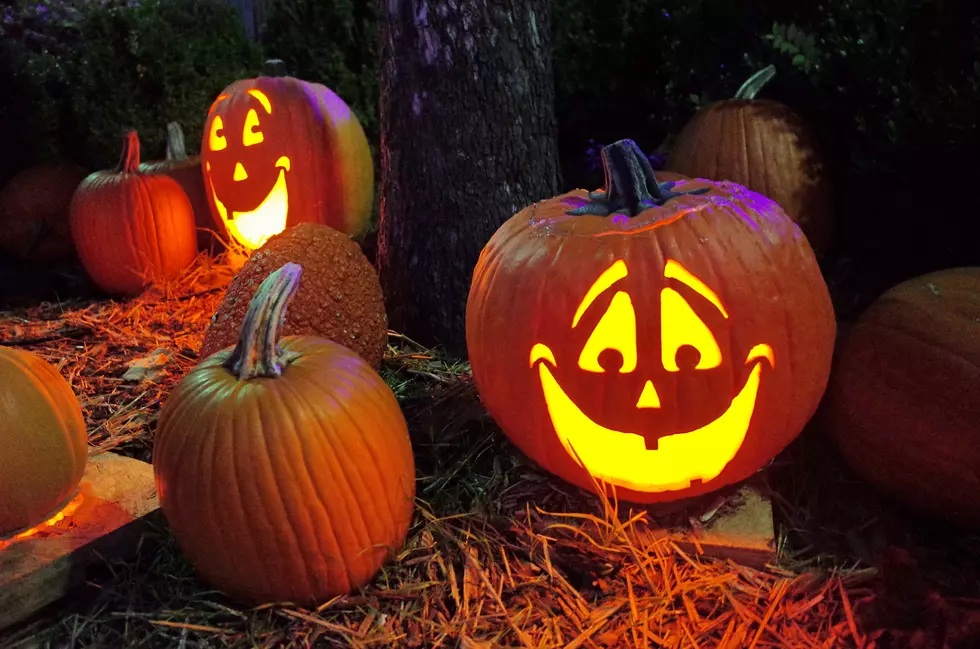 Lubbock, Let's Make 2022 the Biggest Pumpkin Trail Ever
Photo by Robert Linder on Unsplash
Long ago, before my time at the radio, I worked for the Garden & Arts Center (4215 University Ave), an amazing and lovely facility run by the City of Lubbock that hosts art classes, events and weddings. It was during my time there that we had the first Pumpkin Trail ever.
I took it upon myself to carve a couple dozen pumpkins myself. I used power tools and wood working tools and became weirdly efficient at gutting pumpkins. I had pumpkin pieces in my hair for days and it was so totally worth it. I was pleased and proud of what I accomplished.
Carving a pumpkin is a beautiful fall tradition. I love to see jack-o'-lanterns on people's porches. I love the huge displays of pumpkins at churches and grocery stores. I feel like the corn kid of pumpkins... I can't imagine a more beautiful thing!
So what's better than one carved pumpkin? How about 1,800 or so carved pumpkins? That's Lubbock's Annual Pumpkin Trail, and I encourage you to be a part of it. Let's make it the biggest and best one ever together.
Deliver carved pumpkins to the Lubbock Memorial Arboretum at 4111 University on the east side of the parking lot. Look for the "DELIVER PUMPKINS HERE" signs.
Carved Pumpkin Trail drop-off will be on October 26th (Wednesday) 7 a.m. – 8 p.m. and October 27th (Thursday) 7 a.m. – 4 p.m.
In order to keep the carved pumpkins fresh throughout the entire event, the pumpkins should be carved no earlier than Tuesday, October 25th.
Easy!
You can also get your business or organization involved by providing a whole display. You'll need to fill out a display application and have it turned in by October 20th.
I've also done this a few times before and its also very satisfying. I got together some of the crew at Nightmare on 19th, we had a pumpkin carving party and designed our display with a banner and a spooky, not scary, zombie. I've seen some incredibly clever group displays over the years. Lubbock is seriously talented and passionate with pumpkin carving.
The Lubbock Pumpkin Trail is a free event that brings in over 20,000 people who walk through it each year. Sponsorships are available to cover operational costs. Of course, volunteers are a huge part of the success of the pumpkin trail. You can get all the information you need on the City of Lubbock website.
Happy Carving!
It's Finally Fall! Check Out 16 Great Places To Grab A Bowl Of Soup In Lubbock
These are the best places in town to get your soup on!
Growing Up in Lubbock: Elementary Edition
What was it like attending elementary school in Lubbock? Good and bad, it was a wild ride.
Texas Candy, A-Z