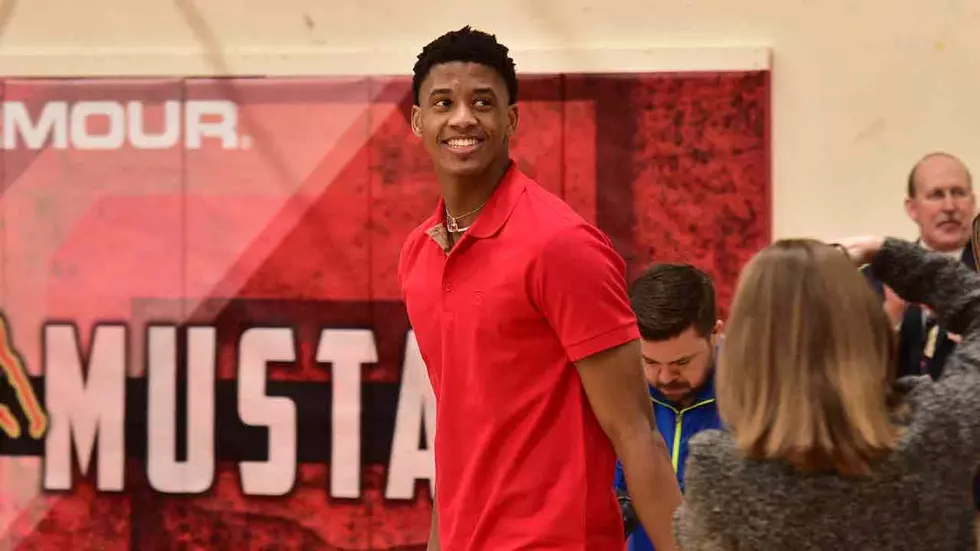 Coronado High School Retires Jarrett Culver's Basketball Jersey
Photo provided by KAMC News.
Enter your number to get our free mobile app
The 20-year-old NBA rookie stopped by his former high school, Coronado, for a special ceremony to retire his no. 1 Mustangs jersey.
The ceremony was attended by Coronado students, former Coronado basketball coaches Randy Dean and Layne Sheets, and current Texas Tech basketball head coach Chris Beard.
"Simply stated, Jarrett Culver is the best player I've ever coached," Chris Beard said at the ceremony. "What made it made it even more special is that he's the best person I've ever coached."
Culver played two seasons at Texas Tech University before declaring for the 2019 NBA Draft. In his final season in Lubbock, Culver averaged 18 points per game and helped lead the Red Raiders to the NCAA Championship Game against Virginia.
In 2019, Culver was drafted 6th in the 1st round of the NBA draft to the Phoenix Suns, but was ultimately traded to the Minnesota Timberwolves, where he's averaging 9 points per game so far in his rookie season.