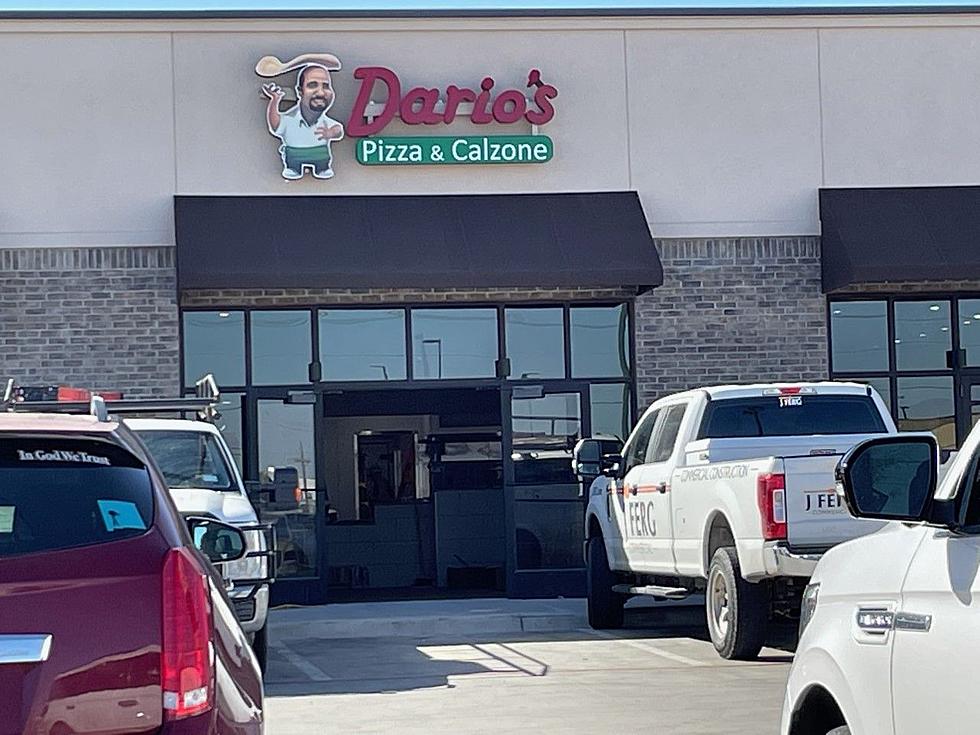 Familiar Lubbock Face Opens Up a New York-Style Pizzeria
Photo by: Amber Massoud
If you love good New York-style pizza, you're in luck. A new pizzeria in Lubbock that recently opened up on Milwaukee Ave. does just that.
Dario's Pizza & Calzone is owned by Dario Yocum, who formerly owned One Guy off University Ave. It's exciting to see he has opened his own place.
When I went to Texas Tech, I loved going to One Guy for a slice of pizza. The crust was crispy but chewy, and every time you went it was just as good as the last. The slices are huge and they pile on so much cheese and toppings. If you're a calzone person, you were in trouble, too. You'd be craving one all the time, and there were always leftovers when I'd go.
The original One Guy from Italy on University is still open and has been operating in Lubbock for more than 40 years. Their founder, Jerry Mazzamuto, is still working at this location and serving the community.
While I have not been to the new Dario's Pizza & Calzone yet, I look forward to going and hoping it's the same great experience during my visits to Dario's previous place. From all the posts on social media, it really seems like it is. People are saying Dario is doing a great job. The pictures I've seen definitely make me hungry. It's actually doing just that as I sit here and write about it.
Dario, I will see you very soon. I hope y'all like it as well. Dario's Pizza & Calzone is located at 6810 Milwaukee Ave. and is ready to serve you. Find out more information about the restaurant on their Facebook page.
Remember: if you know of any places opening soon or brand new to Lubbock that you want me to check out, reach out at: kelsee.pitman@townsquaremedia.com.
53 Lubbock-Area Food Trucks You Need to Try
Here's a list of all the food trucks in alphabetical order so it is easy for you to find here in Lubbock. Support local!
10 Things You Learn When You Move to Texas
Here are 10 things you will learn about Texas if you move here from another state.