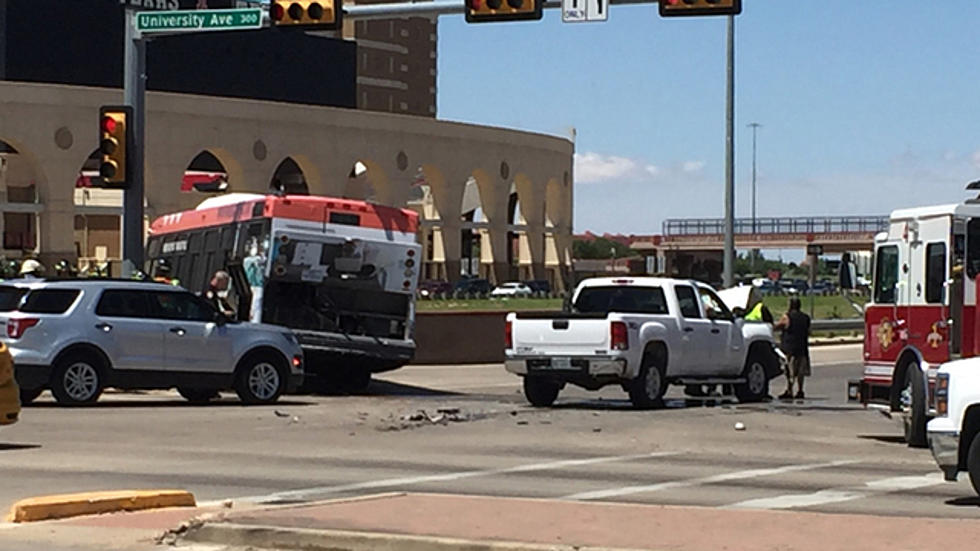 Emergency Crews Respond to Collision Involving Citibus
University Avenue and Marsha Sharp Freeway, EverythingLubbock.com
Emergency crews were on scene Wednesday afternoon after a collision involving Citibus occurred on the University Avenue bridge at Marsha Sharp Freeway.
According to KAMC News, at around 12:38 p.m., the driver of the Citibus attempted to swerve to avoid hitting a car but hit another instead. The driver of the bus was trapped, but crews were able to help them out.
So far no life-threatening injuries have been reported, but 5 people were taken by EMS.