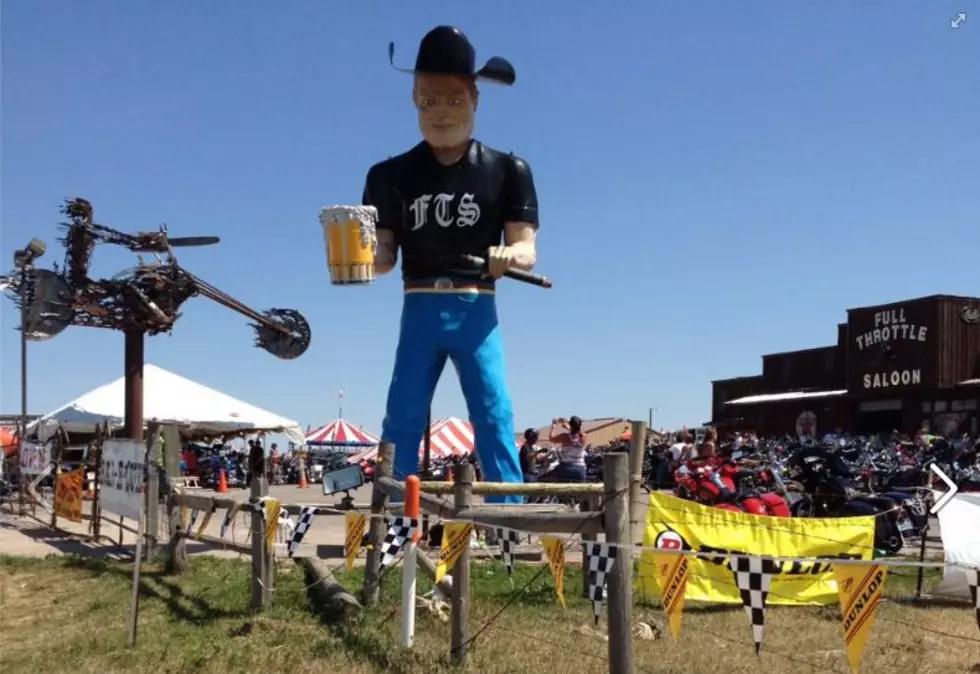 Hillbilly Man Boobs At The Full Throttle [VIDEO]
YouTube
Yes, the following video is all about boobs, but not normal boobs. First off, it's about a woman with ginourmous mams who is going to model for Jesse James Outlaw Whiskey, then we're introduced to a redneck dude with painted on boobs. There's absolute nothing 'right' about the video. More after the jump.
Our friend Lynn Day may or may not be a part of the upcoming season of "Full Throttle" on TruTv.  Lynn was commissioned to make a giant statue for the world most famous biker bar.  With the chance of Lynn being on the show, we've been watching developments close.  We did find a picture (below) with Lynn's sculpture on display, but we also found a funny promo for the show.
The new season of the show starts December 19th.