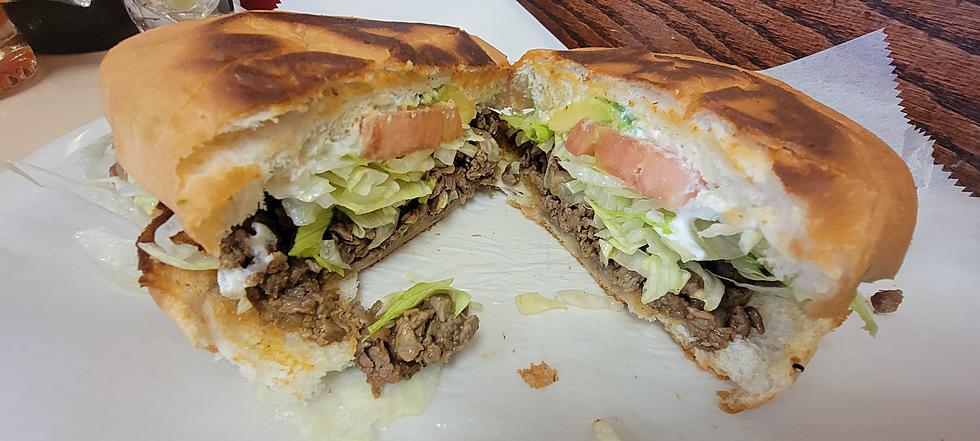 I Think I Just Found My New Favorite Lubbock Restaurant
Chrissy
A couple of friends invited me to eat at Las Palmas this weekend. If you aren't familiar with it, it's located next to Ross on 50th Street in the old CiCi's Pizza building. It was straight up SO delicious, y'all. I cannot say enough good things about the food and the service.
Honestly, it was a 10/10 fantastic experience. I highly recommend giving them a taste as soon as you can.
I couldn't decide between a Torta and a cheese Relleno, so I bit the bullet...and got them both. No regrets, dude. They were insanely good, especially after a few shots of tequila and a Michelada. Totally hit the spot.
My friends loved their food, too. They told me it was actually their 4th time to eat there this week, and now I understand why.
They also have a nice little bar area to sit at and watch the game on TV. I'll admit that it was kind of weird, at first, being in the old CiCi's location. I kept thinking about all the times I played The Simpsons arcade game in the back. Lots of memories in that restaurant really took me back.
Anyway, I just wanted to give them a shout-out for the excellent service and food last weekend and recommend them to my friends. I can't wait to go back. The menu is huge and there are a million things I need to try....
Keep scrolling for more Lubbock restaurant fun!
Unique & Yummy: A Tour Of Eats Exclusively Available In Lubbock
Gallery Credit: Renee Raven
Check Out These Mouthwatering Images From The Escondido Grill In Lubbock
Anybody hungry? I'll meet you there!
Gallery Credit: Chrissy
JINLI Szechuan and Cantonese Cuisine In Lubbock Looks AMAZING
Gallery Credit: Chrissy