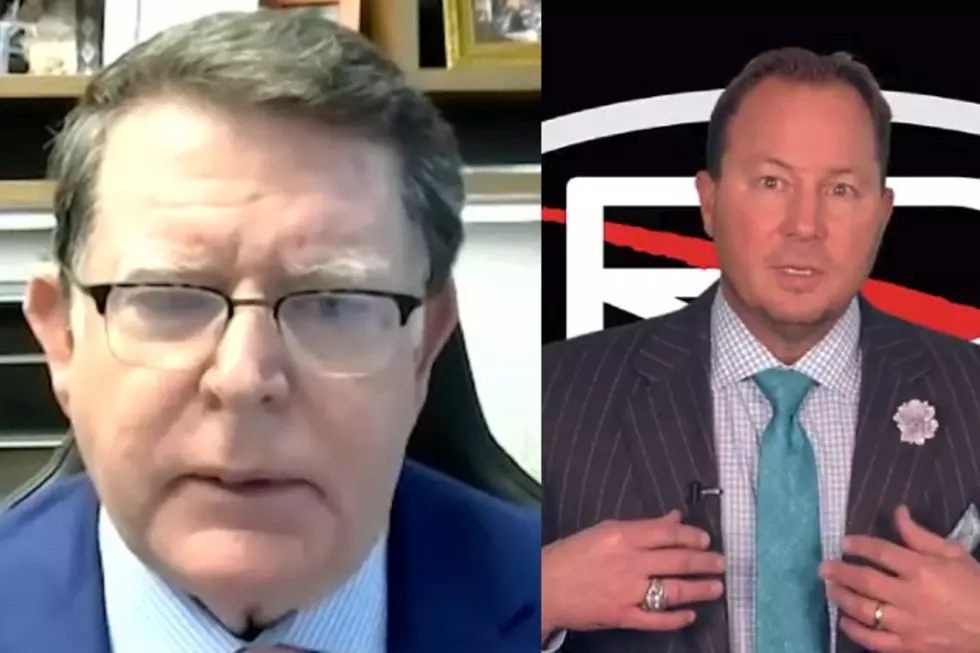 Is Bart Reagor the Actual Victim? Attorney Says He's Not Guilty
Dan Cogdell and Bart Reagor (EverythingLubbock.com)
Bart Reagor's attorney, Dan Cogdell, has gone on record saying that he believes that Reagor is not guilty after being federally indicted on two counts of bank fraud and one count of making false statements to a bank.
As previously reported, Reagor, former co-owner of the Reagor-Dykes Auto Group, is said to have diverted over $1.7 million from loans from International Bank of Commerce to his own personal bank accounts. However, Cogdell said that Reagor "got legal advice to do it. There was nothing wrong with dispersing those funds."
KAMC News spoke with Cogdell, which you can watch below:
In the video, Cogdell claimed that "Bart's a victim here. He's not a perpetrator." He also alleged that Reagor was "deceived by people that he trusted."
On the other hand, prosecutors say that Reagor knowingly misled the bank concerning the loan's purpose. Acting US Attorney Prerak Shah went as far to say that "even as his business struggled financially, Mr. Reagor diverted business loan funds into his personal bank accounts, expressly violating his agreement with the bank."
Reagor is scheduled to make a court appearance in Amarillo, Texas on Monday, April 26th, 2021 at 2 p.m. If convicted of the crimes, Reagor faces a maximum sentence of 90 years in federal prison.
Fifteen former Reagor-Dykes employees have already pleaded guilty to their roles in a check kiting scheme that ultimately lead to the company's collapse in August 2018. One of those former employees was Reagor-Dykes CFO Shane Smith, who pleaded guilty to conspiracy to commit wire fraud.
10 Restaurants That Have Closed in Lubbock, Texas
The 10 Most Haunted Places in Lubbock