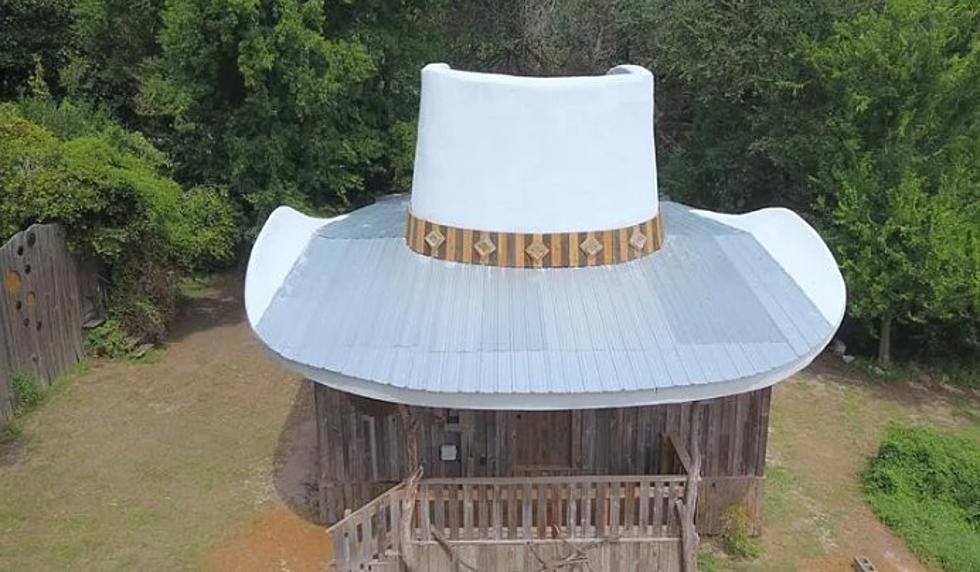 Is This Charming Tiny Home The Most Texas Thing Ever? A Tour Inside
realtor.com
Huntsville, Texas is a pretty (in)famous Texas town, known mostly as the home of the Texas State Penitentiary of Hunstville, or more easily, the Huntsville Unit. And it is the sole facility in which Texas death row inmates, shall we say, meet their maker.
The Penitentiary has a long and interesting history that I won't go into here, because I want to focus on something much more light-hearted to see while you're in town: this tiny home that has a huge hat atop!
According to MYTEX.com on Facebook, the home was built by the late artist Dan Phillips, in addition to its nearest neighbor- the Cowboy Boot House!
The Cowboy Boot House is one of over a dozen homes built with salvaged materials by architect Dan Phillips of the Phoenix Commotion, a local building initiative dedicated to reducing construction waste and providing housing.
Let's take a tour of the Cowboy Hat House, and you'll catch glimpses of the Cowboy Boot House, too!
You can read more about Dan Phillips here.
Is This Charming Tiny Home The Most Texas Thing Ever? A Tour Inside
At a petite 660 square feet, this Texas tiny home is BIG in plenty of other ways. Created by artist Dan Phillips, the Hat House of Huntsville and it's partner, are viewable from the road, but the inside is for the residents... except in these photos!
8 Bedroom House on the Lake in Marshall, Texas Currently For Sale
If you're looking for a large home for your family or a vacation rental you should check out the pictures of this place in Marshall, Texas.
10 of the Best Rodeo's to Visit Each Year in Texas
If you want to go to a real rodeo here are 10 of the best you can visit within the state of Texas! (Photos used below are not from the specific events)