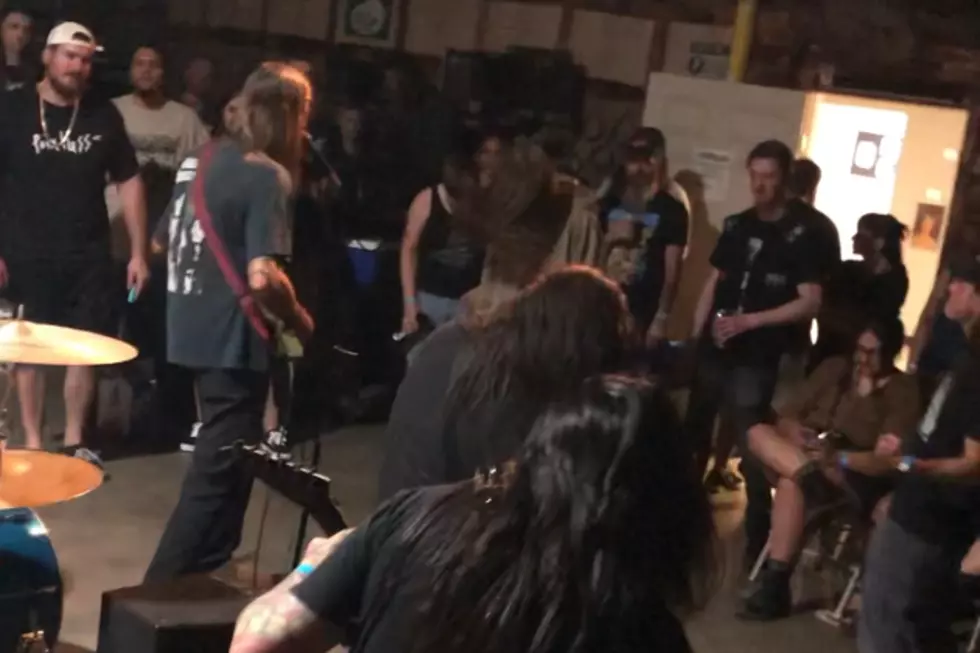 Is This the Best Venue for Punk/Metal Shows in Lubbock?
Luke Matsik, Townsquare Media
The crowd at this place specifically has been insane every time I've been.
A lot of people aren't aware that Raider's Axe Gallery, located at 1408 Avenue F, hosts metal shows every now and then. You would assume they only offer the axe throwing and the breaking of things, but nope. There's a genuine scene.
I played with my band at the Axe Gallery back in early June and even though our PA speakers weren't where we would've wanted them, the show went great. Big interactive crowd. Honestly, it's the best crowd I've seen at our shows, so far. They were even better the second time we played in early August.
The stage is small, admittedly, and some bands opt to just play on the floor, but that honestly makes it even better since the crowd is so close to you. The last time we played with Fleshrot, there was a straight-up pit just feet away from the band's faces. It was incredible. I could feel the guitarist's sweat with how close I was.
It wasn't gross. Shut up.
The small, personal venues always seem to have the best crowds when it comes to local bands, and I'll always be down to play at Raider's Axe Gallery again. It was so much, and hopefully their scene will only continue to grow as time goes on.
32 Tickets From Killer Lubbock Concerts
Scenes From Lubbock Community Theatre's Stages Academy
Behind-the-scenes and on stage shots from Lubbock Community Theatre's Stages Academy