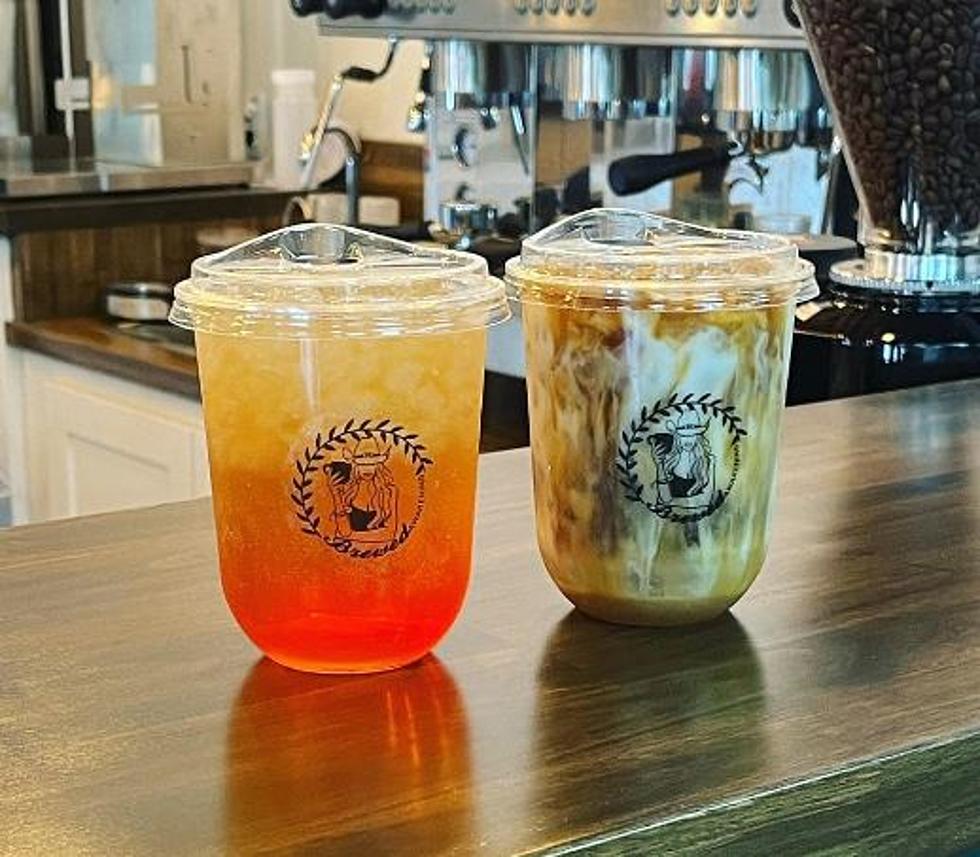 New Lubbock Coffee Shop Offers Something Different To The Community
Brewed Awakening
Something new is brewing in Lubbock.
That's right a new local coffee shop is opened called Brewed Awakening. It all started on the premise of a conversation starter and of course, a love for coffee and specialty drinks.
The owners wanted to offer a space that Lubbock did not yet have and they think they did just that.
Everything is unique and special, starting with their pride and joy in the project, the handmade ceramic tile they display on the bar that was imported from Turkey with an array of hand-painted emerald colors that cannot be sourced anywhere in the United States.
Being a coffee shop, they wanted to have comfortable seating so that guests could come in and spend some time with them. So the focal point is their custom-made lime green booth that is both comfortable and unique with its presence.
They also have a back "lounge" area which boasts over 1,000 sqft and can accommodate 30 people in the seating area that will can also double as a party rental room come November 2023.
They can't forget the art wall they carefully hand-selected and incorporated a vast variety of pieces from local artists that they display for sale for them, providing a creative space and a chance for artists to get involved to showcase the works of art that they are proud of.
"We put much thought into the detail of our accents and we want the community to utilize our space to it's full extent, and back to the premise of conversation starter…most of all, be excited to bring in friends and company to chat business, study, or simply catch up," said Brewed Awakening.
The coffee lounge features lattes, specialty drinks and fresh-pressed juices for Lubbock to enjoy. They also have food sourced from a chef.
"We can't express enough our love of the Lubbock community. Without the amazing support Lubbock shows to their local businesses we never would have been able to pull this off and we really want to give back as much as we can in serving our people with friendliness, personable relationships, and you guessed it..great coffee. We are a faith based company and we want everyone to feel that presence when they come in that they are welcome and appreciated," said Brewed Awakening.
They are located at 1021 University Ave, Lubbock, TX. You can find out more about them on
Facebook
.
A Sneak Peek At The New Lubbock Hallmark
Gallery Credit: Kelsee Pitman
2023 Lubbock Halloween Events For The Family