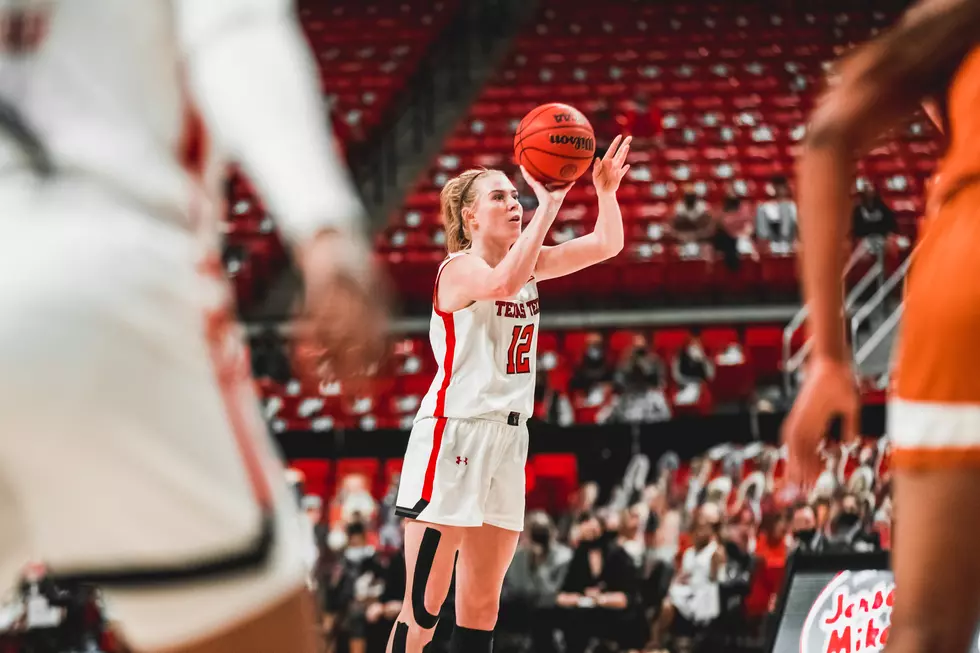 Lady Raiders Cap Underdog Sweep of Texas Longhorns Basketball
Texas Tech Athletics
Earlier in the week, Mac McClung and the Red Raiders topped the 4th ranked Texas Longhorns in Austin thanks to a last-second shot from the man himself. This weekend, Vivian Gray and Lady Raiders also beat a ranked Longhorns team to complete the weekly sweep.
Gray led all scorers with 24 points and added 13 rebounds for the double-double. Lexi Gordon finished with 14 points, including 10 in the fourth quarter, with five rebounds and three assists to fill out the stat sheet. Naje Murray and Maka Jackson also got in to double figures as the Lady Raiders beat the 20th-ranked Longhorns.
The Lady Raiders took a 33-28 lead into halftime, a lead they wouldn't give back the rest of the game. The Longhorns were held to 10 percent from the floor in the third quarter as the Lady Raiders shot 43 percent stretching the lead to seven heading into the 4th quarter.
Texas was able to cut into the lead in the final frame, but it wouldn't be enough as the Lady Raiders turned the ball over only twice in the fourth while making 16 of 17 free throw attempts to help ice the win. They shot 80 percent from the line in the game.
After the Red Raiders played the Longhorns in the middle of the week, they played the 2nd ranked Baylor Bears over the weekend, battling to a tied game with 10 minutes remaining. The Bears eventually pulled away, beating Texas Tech 68-60 inside the United Supermarkets Arena.
Enter your number to get our free mobile app
12 Random Masked Rider Facts