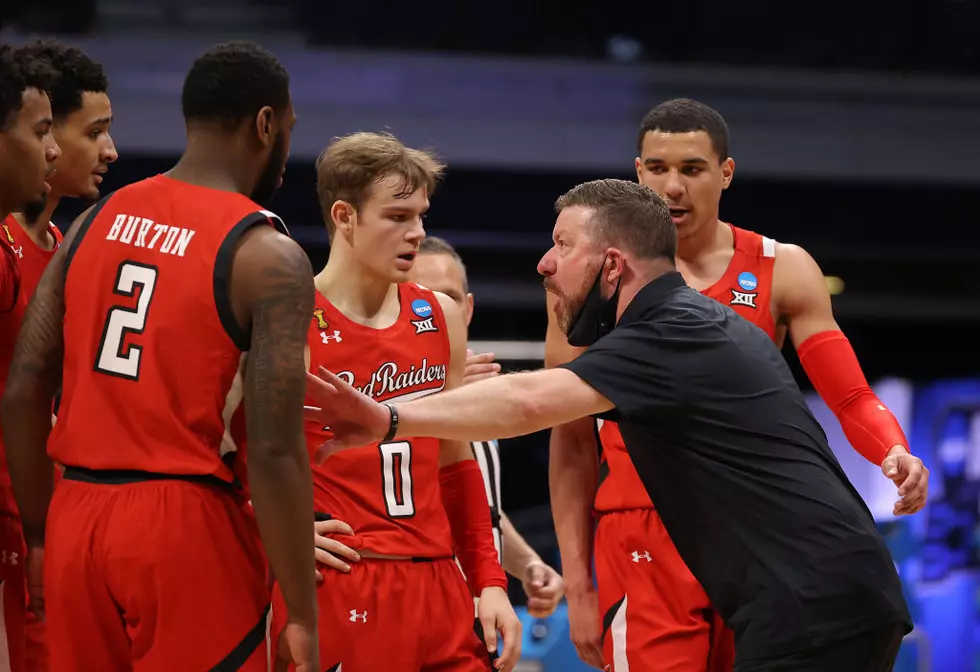 Lubbock Is Going All Out to Keep Chris Beard at Texas Tech
Gregory Shamus/Getty Images
The Chris Beard to Texas saga was hot over the weekend, and it's heating up more as both of the involved schools and Beard himself have been silent since Shaka Smart left to Marquette last week.
The sports bloggers from the burnt orange world were calling Beard to Texas a done deal last weekend which, in turn, sent the Lubbock social media circles into a tizzy. The threat of having Chris Beard go to the Longhorns was enough for Lubbock businesses to try and sweeten the pot for Chris Beard to stay with the Red Raiders.
The trend started when Beef 'O' Brady's offered Chris Beard free chicken wings for life.
From there, as they say, it was on.
Beard has been offered free lunch or dinner for life at All American Eatery, who has an amazing menu full of former Red Raiders greats. They also added a special for the people as well. (Get the Dave Parks Reuben, it's delicious.)
Speaking of desserts, Kurbside Sweets is also throwing free desserts to the current Red Raiders basketball coach:
The offer that really got my attention was the Evie Mae's BBQ offer that was made in response to Two Docs Brewing Co.'s offer of free beer. Free beer and barbeque? Is there anything else you need??
Two Docs' offer also had a response of free nachos from Mijo Barbeque, and those look incredible. Even the chips are scarlet and black!
Hey Coach Beard, if you aren't satisfied yet, how about free pigs in a blanket from The Lantern Tavern? Forever. I'm starting to get jealous.
It's not just food and beer, either. There are carpet cleaning services from the fine people at Flatland Carpet Cleaning:
And since Beard's inside lawn would be taken care of, how about the outside lawn, AKA grass? Turf Raider stepped up with free mows for life:
Remember all that free beer? Well, let's hope this one from a local law office never gets used:
People aren't just trying to make Coach Beard happy though. The people over at Bully Make dog toys want the pets in Beard's life to enjoy their time in Lubbock as well.
And the cherry on top, if I do say so myself? Three Dog Bakery is offering free treats for Chris Beard's dogs. That's truly an offer he can't refuse, right?
If these don't lock in Chris Beard, I'm not sure what would.
A Brief History of Texas Tech Men's Basketball in the NCAA Tournament