Lubbock's Alamo Drafthouse to Hold Movie Party Version of 'American Psycho'
American Psycho might not be for everyone, but it's undeniably a classic.
The book, written by Brent Easton Ellis, is a razor-sharp satire of the American dream at it's most greedy, self-involved and superficial. And all the murder and mayhem is just delightful.
The 2000 theatrical release saw Christian Bale at his absolute unhinged finest, portraying a beautiful, successful and completely psychotic man who murders with ease. His deepest, darkest shame? *Spoiler Alert* He never gets a reservation for Dorsia, despite his wealth, power and prestige.
Lubbock's Alamo Drafthouse (120 W Loop 289) is giving American Psycho the movie party treatment, which makes sense as this might be the most quotable film of all time. You like Huey Lewis and the News? I have to return some video tapes!
It happens Saturday, January 26th, 2019 at 7:30 p.m.
And, of course, my favorite example of inner dialogue in film history: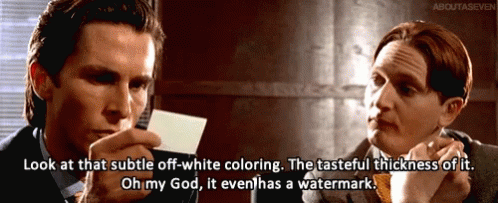 American Psycho movie party will be held Saturday, January 26th. Quote along, use your props and order a J&B on the rocks just like Patrick.